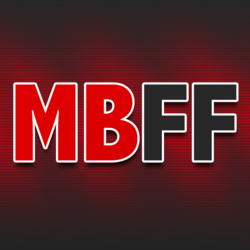 "This looks great, thanks for the site. My productions look so much better!" – Eric Jullien
Reston, Virginia (PRWEB) April 26, 2012
Footage Firm, a leader in stock footage distribution, is excited to announce that it is sponsoring a new website that will offer free, professional quality motion backgrounds that can be used in a variety of video editing programs and presentation software. The new website is called Motion Backgrounds for Free and is now open to anyone and everyone!
"We're thrilled to be partnering with Motion Backgrounds for Free," says Footage Firm CEO Joel Holland. "This site is just one more way we can put much needed media into the hands of those who need it, and hopefully create some positive awareness for our other products at the same time."
Motion Backgrounds for Free currently offers six different categories of motion backgrounds, ranging from animated flourishes to light and energy loops. The site was launched in early 2012, and already offers a large library of free backgrounds that can be downloaded instantly.
Each clip on motionbackgroundsforfree.com is offered in three different file formats (.wmv, .avi and .mov) to ensure that they are compatible with any presentation software or video editing platform. These motion backgrounds can be used in corporate presentations, education projects, worship services, video editing compositions and more. All of the clips are offered at absolutely no charge and a full royalty-free license is available on the website.
To take advantage of the free motion backgrounds, all you need to do is visit the site at http://www.motionbackgroundsforfree.com. There, you can create an account by entering your email address or by registering through Facebook. Once your account is created, you have unlimited access to download as many clips as you want, as often as you want, at absolutely no cost.
Within a month of launch, over 11,000 users registered for free accounts on MotionBackgroundsforFree.com and as new content is being added, the popularity of the website will continue to grow.
"This looks great, thanks for the site. My productions look so much better!" – Eric Jullien