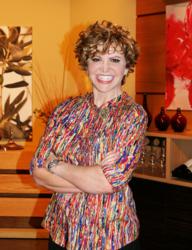 Miami, FL (PRWEB) April 26, 2012
Check, Please! South Florida turns up the heat with all-new episodes beginning May 21, 2012 on WPBT2. In the season premiere, three local firefighters come to the rescue with the dish on their favorite dining hot spots! Host Michelle Bernstein jumps back into the mix with fifteen new reviewers, offering restaurant picks from Tequesta to Sweetwater.
Season 8 visits trendy up-and-coming neighborhoods like Wynwood in Miami and Northwood in West Palm Beach, and gets the lowdown on the food truck frenzy with a stop at the Biscayne Triangle Food Truck Round-up in North Miami, one of the largest meet-ups in South Florida. Whether you're craving authentic Cantonese, Nicaraguan, Israeli or Italian food, this season has you covered.
These fun new episodes will be served up on WPBT2 starting Monday, May 21, 2012 at 7:30 p.m. Episodes repeat on Thursdays at 7:30 p.m. and Saturdays at 5:30 p.m.
Season 8 is made possible by the generous support of Badia Spices, Whole Foods Market, Illy Caffe, and Johnson & Wales University.
SEASON 8 EPISODE DESCRIPTIONS:
Show #801- Premieres 5/21
Featuring Tropical Chinese Restaurant in Miami, Wings N Ale in Coral Springs, and Sardinia Enoteca Ristorante in Miami Beach.
Show #802- Premieres 5/28
Featuring Hog Snapper's Shack & Sushi in Tequesta, Talia's Tuscan Table in Boca Raton, and Jade Kitchen in West Palm Beach.
Show #803- Premieres 6/4
Featuring Madroño Restaurant in Miami, Valentino's Italiana Cucina in Ft. Lauderdale, and Sunrise Pita & Grill in Sunrise.
Show #804 – Premieres 6/11
Featuring The Cottage in Lake Worth, Don Arturo in Ft. Lauderdale, and Joey's in Miami.
Show #805 – Premieres 6/18
Featuring the Biscayne Triangle Food Truck Round-Up in North Miami, My Big Fat Greek Restaurant in Ft. Lauderdale, and City Oyster & Sushi Bar in Delray Beach.
About WPBT2
South Florida's premier public broadcaster, WPBT2, is a community-licensed, not-for-profit media enterprise serving communities from the Treasure Coast to the Florida Keys. WPBT2 provides high quality content from PBS, independent acquisitions and its own original productions. WPBT2's digital media platform, offers: 2HD, a 24-hour high definition channel; Digital 2.2, a mix of Science & Nature Channel, The Florida Channel and Create; Digital 2.3, V-me, a 24-hour national Spanish-language network; and http://www.wpbt2.org, the WPBT2 website including, Impromp2 (a community blog), the WPBT2 Video Player and uVu, a video sharing website.