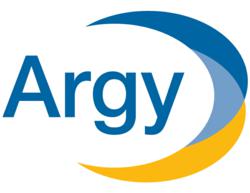 McLean, VA (PRWEB) April 26, 2012
Argy, Wiltse & Robinson, P.C. (Argy) participated as a co-exhibitor with Oversight Systems at the National Council University Research Administrators (NCURA) Financial Research Administration Conference March 26-28th, 2012 in Orlando, FL. The conference program of over 110 sessions and 21 workshops provided NCURA members topics of learning including: Audit and Financial Compliance, Costing/F&A, Federal, Post Award and Special Interests/Hot Topics.
Argy has teamed with Oversight Systems, a leader in continuous transaction monitoring (CTM) software, to provide clients with a solution that benefits compliance, financial and operational aspects of a business. Continuous monitoring provides management feedback on the on-going operation of internal controls, improves financial governance and improves operational performance. The benefits and improvements achieved by continuous monitoring include automating post transaction reviews, improving processes to reduce errors in the future, identification of potential fraud or misappropriation of funds and gaining visibility into policy compliance.
Argy will be building on the success of the Quarterly Regulatory Update Series typically hosted in Virginia, and will offer two sessions in Florida: Orlando, FL on Tuesday, May 15th and Tampa, FL: Wednesday, May 16th. Wells Fargo and Shutts & Bowen, LLP have partnered with Argy for these events. Topics to be discussed include:

Fiscal Year 2012 Federal Outlook for Florida
DCMA Policy on Business Systems
DCAA Audit Initiatives
2012 National Defense Authorization Act
GAO Findings on Internal Audits
FAR and DFARS Regulatory Changes
Recent Case Development
Additional details and registration are available on the Argy website:
argy.com/news-and-events/events