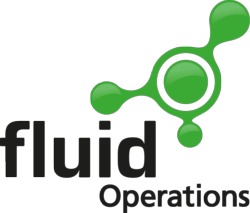 Walldorf, Germany (PRWEB) April 26, 2012
The BBC, the world's leading public service broadcaster, has chosen the Information Workbench® from FluidOps® to support its dynamic semantic publishing (DSP) strategy. The Information Workbench is a Web-based platform for Linked Data management and solution development and will be supporting the editorial process for the broadcaster's websites.
The DSP approach uses Linked Data technology to automate the aggregation and publishing of interrelated content objects according to an ontological domain-modeled information architecture, providing a greatly improved user experience and high levels of user engagement. The use of semantic data formats increases the reuse and recycling of existing content, enables the automatic content correlation and interlinking with further relevant topics, and supports the creation of new advertising services as well as search engine optimization through improved metadata annotations of published content. The BBC's World Cup web site was the first showcase of DSP, and probably the first major implementation of Semantic Web technologies on a commercial media site.
Enabling New Paradigms for Publishing
The Information Workbench supports the editorial process – from authoring and curation to publishing of ontology and instance data following an editorial workflow. The solution integrates and interlinks dynamic and semantically enriched data in a central place. Approved content is then available for automatic publication on the website. The platform seamlessly integrates into already existing editorial processes and automates the creation and delivery of semantically enriched content.
The Information Workbench supports the following specific authoring and publishing steps:

Automated generation of content from both structured and unstructured data and metadata.
Content enrichment using metadata.
User-friendly forms and auto-suggestion list for easy editing of semantic metadata.
Support for multi-level internal approval processes.
Semantic metadata processing for automated publication.
About fluid Operations
fluid Operations® (fluidOps) is a young, innovative software company headquartered in Walldorf, Germany. Its focus lies on the research and development of novel technologies for intelligent cloud and data management in the enterprise. With the Information Workbench®, fluidOps delivers a highly customizable platform for Linked Data management and solution development. This includes support for the semantic integration of heterogeneous data sources across the borders of individual domains, collaborative knowledge acquisition and augmentation, semantic search, business intelligence and analytics, as well as data visualization and exploration. For more information about fluidOps and its products and solutions please visit http://www.fluidOps.com.
Press Contact:
Simona Macikowski, Tel: +49 6227 3849 567, E-Mail: press(at)fluidops(dot)com,
fluid Operations AG, Altrottstraße 31, 69190 Walldorf, Germany
http://www.fluidOps.com
US Press Contact :
Gretchen Hydo, Tel : 818-203-6060, E-mail: Gretchen(at)Chatterboxink(dot)com
Chatterbox PR Ink, 14141 Covello St., Suite 4 A, Van Nuys, CA 91405
http://www.Chatterboxink.com