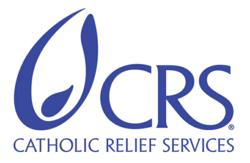 Development food aid is the type of smart investment that the U.S. should be making with its assistance programs."
Baltimore, MD (PRWEB) April 24, 2012
Catholic Relief Services, the official international humanitarian organization of the Catholic Church in the United States, is urging the Senate Agriculture Committee to fund food aid for development programs at a minimum of $450 million in the reauthorization of the Farm Bill.
"There are certainly many things in this bill we like," said Bill O'Keefe, CRS' Vice President for Advocacy. "But we are concerned that it could have a real negative impact on long-term projects designed to alleviate hunger and nutrition problems in developing countries around the world."
While the Senate Farm Bill as introduced reauthorizes Food for Peace food aid program funding at $2.5 billion a year and provides greater flexibility in how those resources can be used—both laudable moves—it also calls for development food aid to receive only 15 percent to 30 percent of overall Food for Peace resources, guaranteeing funding of only $275 million a year.
CRS' position is that development food aid needs to be funded at a minimum of $450 million a year.
"We understand that some will say the $275 million is a minimum figure that can rise, but our experience, particularly in a time of tight budgets, is that the minimum is all these programs will get," O'Keefe said. "This could really damage our country's food aid program, cutting almost 40 percent from our development programming budget."
CRS points out that it was this kind of long-term development work that made many communities in East Africa more resilient, helping them avoid famine during the recent devastating drought. The ongoing success of such development work can be seen in Burkina Faso as it weathers the current Sahel food crisis; in Haiti as the agricultural sector helps the country recover from the 2010 earthquake; and in Bangladesh, where such work helps poor farmers survive cyclical floods.
"We know that people will always need—and receive—assistance during emergencies. But CRS also knows that development work means that fewer will need such help in the future," O'Keefe said. "This is the type of smart investment that the U.S. should be making with its assistance programs."
CRS is also concerned that the cost recovery requirements in the bill as introduced do not adequately take into account the variations in overseas markets and shipping requirements, and could end up doing damage to aid programs.
CRS does applaud many provisions in the bill, including the Committee's efforts to make Local and Regional Procurement of food aid permanent with a $40 million yearly program that would be implemented in conjunction with the McGovern-Dole International Food for Education and Child Nutrition Program, as well as the Committee's direction of studying and supporting resiliency efforts in the Horn of Africa.
###
Catholic Relief Services is the official international humanitarian agency of the Catholic community in the United States. The agency provides assistance to people in need in nearly 100 countries, without regard to race, religion or nationality. For more information, please visit http://www.crs.org or http://www.crsespanol.org.