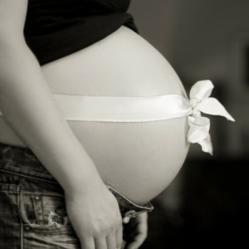 "Many young women plan for a career, but don't think about family planning. Consequently, they can experience heartbreaking problems in the future."-Dr. Patricia McShane, Medical Director-The World Egg Bank
Phoenix, AZ (PRWEB) April 25, 2012
Planning for a family is one of the most exciting times of a woman's life. But according to Diana Thomas, the CEO and Founder of The World Egg Bank most young women don't understand the basics of their own reproductive system. "Educating women to know what their bodies can and can't do during the reproduction years can mean the difference of whether a woman will be able to have children later in life," said Thomas.
A woman is born with all the eggs (oocytes) she will ever have. At birth, she has anywhere from one to two million eggs. By the time she is 12 or reaching puberty, that number drops to about 400,000. But only several hundred of these eggs (roughly 480) will actually ever be released during her reproductive years. On average, during each monthly menstrual cycle, 1,000 eggs are lost from the onset of puberty until menopause. But only one egg per cycle matures and is released from its ovary. As women age, the quality of their eggs diminish.
Medical experts say infertility is on the rise because women are waiting longer to begin families for personal reasons, such as career, getting married later, divorce or because of their own health issues.
According to the American Society of Reproductive Medicine, a woman is most fertile between ages 20 and 24, and after age 30, fertility begins to decline. A healthy 30-year-old woman has about a 20% chance per month to get pregnant. By 35, the quality of eggs produced by her ovaries begins to decline significantly, and by 40, women have a five to ten percent chance of carrying a pregnancy conceived with their own eggs to term, whether by natural conception or using ART (assisted-reproductive technology).
In addition, pregnancies conceived with older eggs also have a much higher chance, up to 1000% higher, of having chromosomal abnormalities, which can lead to conditions like Down's Syndrome.
"When I speak to young groups of women in their early 20's, I'm often reminded of myself at their age, and how much I didn't know about my own fertility potential," said Thomas. Thomas was 40 before she had her first child and was forced to find an egg donor because she could not conceive using her own eggs. "I was on the emotional roller coaster ride of infertility for 15 years before making the decision to have children through egg donation. I had a strong biological drive to carry a child. I decided to use another woman's eggs because I knew that I would love the child no matter what," said Thomas. Today, Thomas has three children, a 15-year old son and 11 year-old twin boys, all conceived using donor eggs. Pregnancy success rates using donor eggs for women older than age 43 are greater than attempting fertility treatment with their own eggs, ASRM statistics show. Another relatively new option for women wanting to preserve their fertility, without feeling the pressures of their own ticking biological clock, is to store their healthy unfertilized eggs until they're ready to begin a family. This option is now feasible as advances in cryogenically storing eggs and their subsequent thaw and transfer result in pregnancy rates comparable to a fresh donor egg transfer.
The Word Egg Bank's Medical Director, Dr. Patricia McShane is a pioneer in IVF treatment. "I still see women uneducated about their own reproduction limitations. Delaying having children until a woman is older can be one of the most heartbreaking experiences if its determined fertility is an issue," said Dr. McShane. "Age is one of the most difficult circumstances we have to overcome," she added.
For women and couples who have exhausted all other means of conceiving or ruled out adoption, The World Egg Bank has a roster of more than 500 rigorously screened donors; some of whose eggs are currently in inventory and ready for immediate shipment. Many others are available for fresh or frozen donor egg cycles. The World Egg Bank's clinical pregnancy rate using frozen donor eggs is at 50%. This rate is comparable to fresh donor cycles and to other published scientific studies.
Since 1996, Thomas has spent her career-educating women about their own fertility and helping women find new paths to conception. She believes while women today are healthier and taking better care of themselves than ever before, that does not offset the natural age-related decline in fertility.
"While we want to empower women by being independent and self-sufficient, there is the harsh reality of waiting too long, which has been commonly called in the media as "The Aniston Syndrome, referring to actress Jennifer Aniston" said Thomas. "Celebrities in their mid-40's are having babies, and while they may not publicly admit it, (which sends the wrong message) you can bet many of them are using egg donors," she added. To date, Thomas and her team at The World Egg Bank have helped thousands of couples achieve pregnancy.