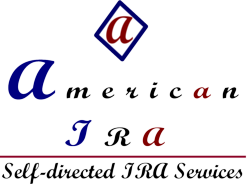 I can honestly tell you that I had a client take his retirement account from $6,800 to $293,000 in just 6 short years and you can have the same success.
Atlanta, GA (PRWEB) April 26, 2012
According to 247wallst.com, Social Security Experts are predicting the fund will be exhausted by 2036. American IRA offers a solution-self directed IRAs! Now, more than ever it is critical that we begin to take our futures into our own hands.
Jim Hitt, CEO of American IRA says, "Many people are worried about their financial future in light of the recent nationwide reports about insolvency of the Social Security Fund. I would offer that essentially worry comes from a lack of preparation thus 'preparation relieves worry'. That's exactly correct...it is time to prepare our own retirement futures and self-directed IRAs are a great way to generate funds for use in your retirement years. I know...I have heard it before...you are thinking....'but I only have $6,000 in my retirement fund, retirement is less than 20 years away, and I just don't have any extra income to contribute to my retirement fund.' I can honestly tell you that I had a client take his retirement account from $6,800 to $293,000 in just 6 short years and you can have the same success."
Self-directed IRAs allow individuals to use their IRAs to purchase non-traditional assets and the income generated from those investments is tax deferred or tax free. There are also all kinds of creative ways to partner with other IRAs, partner with other individuals, and even for your IRA to borrow money. Given all these options, it is easy to see that no one has to sit on the side lines and wait for Social Security to fail. Instead each person has the opportunity to take control of their retirement funds.
About:
American IRA, LLC was established in 2004 by James C. Hitt in Asheville, NC.
The mission of American IRA is to provide the highest level of customer service in the self directed retirement industry. Mr. Hitt and his team have grown the company to over $250 million in assets under administration by educating the public that their self-directed IRA account can invest in a variety of assets such as real estate, private lending, limited liability companies, precious metals and much more!
To learn more about American IRA, LLC and self-directed IRAs/self-directed Solo 401(k)s, please contact our office at 1-866-7500-IRA(472).
As a self-directed IRA administrator they are a neutral third party. They do not make any recommendations to any person or entity associated with investments of any type (including financial representatives, investment promoters or companies, or employees, agents or representatives associated with these firms ). They are not responsible for and are not bound by any statements, representations, warranties or agreements made by any such person or entity and do not provide any recommendation on the quality profitability or reputability of any investment, individual or company. The term "they" refers to American IRA, located in Asheville, NC.