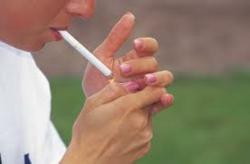 Indeed, with smoking are several health problems.
Phoenix, AZ (PRWEB) April 26, 2012
More and more policies are being cooked to counter smoking and its negative effects. The city of Fort Worth in Texas is contemplating the idea of hiring only non-smoking applicants to reduce the financial effect of smoking, reported nbc33tv.com. Meanwhile, in an attempt to help smokers prepare for the possible implementation of the proposal, SolarCigarette.com advised the use of a electronic cigarette to quit the habit.
Reportedly, a city employee introduced the cost-cutting idea of hiring only non-smokers. And because part of the taxes is used for health care that smoking can affect negatively, the city's mayor Betsy Price stated that they would consider any idea that could benefit the government's finances.
However, the idea did not appeal to all. While some support it, other contradicts it. Particularly, those who are against it believed that the proposed policy is discriminating.
Here's an excerpt of the report Texas City Considering No-Job-For-Smokers Policy from SolarCigarette.com/blog.
"Smoking is dangerous to your health. That's what cigarette packs say and as proven by studies, it surely is a big health risk even to those who are not into it. With that said, it's a wonder why many still love the cancer sticks. It's a good thing though that there are rules passed and proposed to protect the public from the negative effects of the habit. And believe it or not, one city is even considering hiring only non-smokers to counter the financial negative effects of smoking.
Yes, you read it right. One city is contemplating the idea of hiring only non-smokers for cost-cutting. That city is Fort Worth in Texas. And as said by its mayor Betsy Price, since part of taxpayers' money is put to health care of employees; they will consider any idea that will protect the city's health and wealth."
Read more of the report Hiring Only Non-Smokers Proposed in Texas at: http://www.solarcigarette.com/blog/careers-smokers/
Indeed, with smoking are several health problems. That's the reason why many policies against the habit are being proposed and implemented stated SolarCigarette.com/blog. And with the said proposal, there could be another reason why smokers should kick cigarettes, it added.
But acknowledging the fact that smoking is not easy to give up, the site suggested smokers to use Solar Cigarette. As a smokeless cigarette, it can make quitting the habit easier to manage said the website. Apart from that, it also stated that the product is most advantageous to purchase given that it can also help lose weight.
Get to know more about Solar Cigarette. Visit http://www.SolarCigarette.com today.