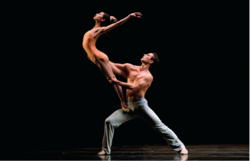 Sun Valley, ID (PRWEB) April 25, 2012
San Francisco Ballet Comes to Sun Valley, Idaho
Hamburg-London-Moscow to Sun Valley!
The most venerated and longest running ballet company in the United States will be making Sun Valley, Idaho, the final stop of their summer world tour. This one night only performance is scheduled for July 8, in the second-to-none Sun Valley Pavilion.
This rare event reflects the draw and prestige that Sun Valley holds in the arts community. With world class cultural offerings already on tap all summer complimented by a backdrop of the pristine mountains and recreational offerings of America's original mountain town, this event is not to be missed.
"Tickets are already on sale and selling quickly. Sun Valley is an excellent cultural destination. In addition to athletics and outdoor activities, Sun Valley attracts international crowds seeking to enjoy both the arts and beauty of this community. Now is the time to make your summer plans to experience this performance kicking off our summer of the arts," shared Dan Drackett, chairman of the Sponsor's Committee for the San Francisco Ballet in Sun Valley.
The San Francisco Ballet's summer tour stops at the Hamburg State Opera House in Hamburg, Germany and at the Bolshoi Theater in Moscow, Russia before making a one night stop over in Sun Valley. This will prove to be a spectacular showing in an amazing mountain setting for one of the world's cultural wonders.
Tickets may be reserved by calling 415.865.2000 or by visiting http://www.sfballet.org. For local information on the performance call 208.721.3362 or visit http://www.visitsunvalley.com/events/san-francisco-ballet.