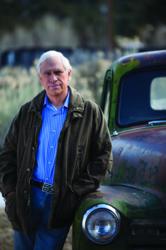 St. Louis, MO (PRWEB) April 25, 2012
The St. Louis County Library Foundation and Left Bank Books are pleased to present acclaimed detective fiction author John Sandford for a discussion and signing of his latest thriller "Stolen Prey" on Friday, May 18, at 7:00 p.m. at Library Headquarters, 1640 S. Lindbergh Blvd.
The program is free and open to the public. Books will be available for purchase at the event from Left Bank Books.
John Sandford--aka Pulitzer Prize-winning journalist John Camp--returns to his signature series with "Stolen Prey," a riveting thriller that throws Minnesota detective Lucas Davenport headlong into his worst nightmare.
In "Stolen Prey," Lucas finds himself working a gruesome crime scene that can only be described as a slaughter. A young family is tortured and killed in their upscale suburban home with no apparent motive and no witnesses. To Lucas it looks like Mexican drug gang retribution, but what's the connection. Why this all-American family?
Within days, Lucas and his team have uncovered a money-laundering operation that the husband, a software developer, may or may not have known about. A trio of murderers is on the loose, trying to locate the missing laundered money, and they'll stop at nothing to get back their twenty-two million dollars. It's up to Lucas to stop them before more innocents are killed. He never expected his own family to be one of the targets.
With brisk pacing and meticulous detail that brings each crime scene into vivid focus, "Stolen Prey" seamlessly weaves two mysteries into one brilliant novel. This is the kind of writing that has earned Sandford accolades like "born storyteller" (San Diego Tribune), a legion of fans, and a string of awards. Like his previous Prey novels, this one is realistic, gripping, and brimming with plot twists that keep readers riveted until the final page. This is John Sandford at his very best.
John Sandford is a #1 bestselling suspense novelist and a Pulitzer Prize winning journalist. He is the author of 22 novels in the Lucas Davenport/Prey series and 11 other works of fiction, most recently the Virgil Flowers mystery "Shock Wave," which debuted at #2 on the New York Times bestseller list.
Program sites are accessible. Upon two weeks notice, accommodations will be made for persons with disabilities. Contact St. Louis County Library by phone 314-994-3300 or visit http://www.slcl.org.