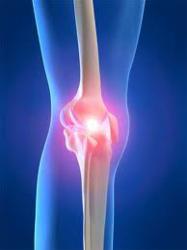 increasing reports of severe surgical complications
San Diego, CA (PRWEB) April 25, 2012
The media spotlight is often a double-edged sword. No one knows this better than Cheryl Dailey and her husband. And yet, gossip and rumor-mongering aside, the real story here is being overlooked, according to Sean Burke of AttorneyOne.
On April 24th 2012, Smith & Nephew announced the launch of Healicoil PK suture anchor to surgeons around the world. Smith & Nephew is a global medical technology business that manufactured the Calaxo Screw, used in orthopedic surgery to reconstruct a torn or ruptured Anterior Cruciate Ligament (ACL), the common knee injury that occurs when a person overextends or rotates the knee in a manner that damages the ligament. Athletes involved in sports such as soccer and skiing are the most common sufferers of an ACL tear. The Calaxo Bone Screw was approved by the FDA and first made available for use in the United States in March, 2006. In August 2007, Smith & Nephew issued a voluntary recall of the product in view of increasing reports of severe surgical complications. The FDA reports that 68,285 Calaxo Bone Screws have been implanted in patients.
According to court documents, on June 5th 2009, an Escondido woman, Cheryl Dailey, filed a lawsuit in California Southern District Court (case no. 3:2009cv01234) against Smith & Nephew, Inc. alleging she suffered from continuing leg pain and other severe problems due to a defective Calaxo Bone Screw that was used to repair her anterior cruciate ligament (ACL). The Calaxo Bone Screw, according to the lawsuit, became disengaged from the bone in which it was implanted. Consequently, it became a source of continuing pain, fluids and other physical problems that required two more corrective surgeries and extensive post-operative therapy.
AttorneyOne.com, a recognized authority on law, can provide helpful advice and simple solutions including how to get in contact with legal counsel so that, in case of Calaxo Bone Screw severe complications, someone can easily and inexpensively deal with it. As Mr. Burke, director of Media Relations for AttorneyOne.com, added, "What all this information really illustrates is that threat from Calaxo Bone Screw remains. For that reason, our focus should squarely fall on getting the word out and assisting people in finding the right legal assistance."
The FDA recall enforcement report mentions that post-operative condition sterile fluid pocket was identified, including the potential for graft failure and premature material degradation.
AttorneyOne.com has further information on Calaxo Bone Screw lawsuits including how to get in contact with legal counsel.
Headquartered in San Diego, CA Attorney One was founded in 2004 and is not a law firm. They offer a nationwide legal service which helps consumers find the best representation for their legal needs. You can learn more about Calaxo Bone Screw at our website. You can also find us on Facebook at http://www.facebook.com/AttorneyOne. Checkout earlier news from us at http://www.prweb.com/releases/2012/4/prweb9434479.htm.