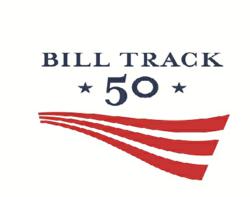 Companies or interest groups often operate in more than a single state and need to know how their organizations could be affected by legislation in multiple jurisdictions
Washington DC (PRWEB) April 27, 2012
In advance of TransparencyCamp 2012, LegiNation today announced their collaboration with Xcential has progressed efforts to improve transparency in government by making state legislative information more accessible. State-level issues are increasingly creating national dialogue as legislation such as the "Stand Your Ground" laws are exported from state-to-state. By accessing data using the LegiNation BillTrack50 database of state legislation, political professionals and activists can spot trending legislation early, and take action to promote, block or improve laws as they are introduced.
Because there is no single nation-wide standard process and format by which bills are published, until now it has been difficult and often expensive to find relevant legislative information in a single, searchable and shareable source. Access to bills, and information about their introduction and progress, can be used to enhance collaboration between government and private organizations, improve citizen participation and representation, and create a more open government.
Building on 10 years experience in legislation, Xcential created a new neutral format that can be used for all states. Xcential's innovative technology transforms individual state bills into the single new standard format, allowing the documents to be read and managed by applications such as a database or a content or document management system. LegiNation can then process the bills and present them through the BillTrack50 search features, making it easier to find bills on a specific topic, regardless of the state in which the bill was introduced.
Bradlee Chang of Xcential says "We are committed to improving the legislative process. Before BillTrack50 was launched, it was difficult to get an accurate picture of what is going on across the states. Companies or interest groups often operate in more than a single state and need to know how their organizations could be affected by legislation in multiple jurisdictions. Our mission is to help people access the information they need to understand the law, and the people that shape it."
In the spirit of transparency and in an effort to create a dialogue, LegiNation recently opened access to the BillTrack50 database of state bills in a free search option. Now individuals can find relevant legislation across states, get informed, and take action regarding new and proposed laws that affect their personal freedoms, interests and daily life.
Karen Suhaka, president of LegiNation , says the focus of this weekend's Transparency Camp event is closely aligned with the intent behind BillTrack50. "Like Transparency Camp, our aim is to help individuals, businesses and interest groups work better with their government. Our technology collaboration with Xcential makes government data more accessible, creating a more informed consumer and improving the chances of effective dialogue."
Visitors to http://www.billtrack50.com have access to an unlimited number of state-by-state searches on keywords to find bills on topics that are important to them. BillTrack50 searches the full text of the bills, not just the headline or title, making it significantly easier to discover relevant legislation that can be hidden within seemingly unrelated bills. Bills can then be reviewed in full and shared with others via email, Twitter, a Website or blog by a permanent link.
Transparency Camp is an annual event where journalists, developers, technologists, policy-makers, government officials, students, and academics gather to share knowledge about how to use new technologies and policies to improve the relationship between government and people.
About Xcential
Xcential is a legal informatics technology company, working with legislative bodies and other organizations to improve their use of technology. Xcential LegisPro products are used for bill drafting, amending, publishing, codification and conversion. Xcential's LegisWeb product is a legislative research and tracking tool for legislative staff, lobbyists, interest groups and corporations. http://www.xcential.com
About LegiNation
LegiNation, Inc. was founded with the goal of making state level legislation more readily available to the professionals who need it, and even more importantly to the public at large. We are building products and Websites to spark a renaissance in American politics, leveraging the Internet to create the dialog so desperately needed amongst our elected officials, legislative professionals, and everyday citizens.