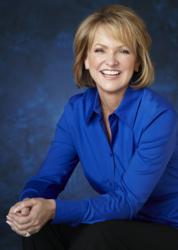 Kids who have been abused can succeed in life with the help of organizations like Royal Family Kids'
Chino Hills, CA (PRWEB) April 25, 2012
Royal Family Kids' is a national non profit organization that gives thousands of abused kids the experiences that literally change the trajectory of their lives, says former foster youth, Rhonda Sciortino.
Sciortino, a long-time child advocate, says, "we've all heard the bad news about foster kids aging out of the system to become homeless and involved with drugs or human trafficking, but what a lot of people don't often hear about is all of us former foster youth who have created good lives for ourselves. That's what Royal Family Kids' does--helps kids value themselves, and consequently, make better life choices."
The North Hills Church Royal Family Kids' Camp and Club is having their annual golf tournament and dinner at Western Hills Country Club 1800 Carbon Canyon Rd, Chino Hills on Monday, April 30th. To attend or for information on Royal Family Kids, contact Brenton Fessler at 714.579.1642.