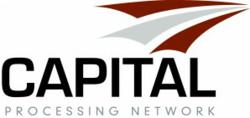 Our new partnership with Elavon is a huge growth opportunity
Phoenix, AZ (PRWEB) April 26, 2012
Capital Processing Network (CPN), a Phoenix based merchant services company, today announced its partnership with Elavon, a leading global payments provider. The partnership enables Capital Processing Network to expand its merchant base both in the U.S. and internationally, offering expanded payment processing services to merchants.
"Our new partnership with Elavon is a huge growth opportunity," said Jeff Stephan, CEO of Capital Processing Network. "We have expanded our service and product offering to provide our clients with a wider array of solutions. Elavon also allows us to reach into Canada and other countries."
Capital Processing Network stands out from other merchant service providers by offering 24 hour US-based service and support in addition to low merchant account fees. CPN is able to reduce fees by being selective about the business models it accepts into its portfolio. "We are very selective about the companies that make up our merchant services portfolio," said Stephan. "By targeting company types that get fewer chargebacks and instances of fraud, we are able reduce risk and pass on lower credit card processing costs. Therefore a merchant who makes the switch to Capital Processing Network can avoid many of the high fees associated with high risk merchant accounts."
"We are delighted to align our service and support with the needs of Capital Processing Network, a proven provider in the ISO market," said David McAlhaney, Senior Vice President 3rd Party North American Business Development and Sales. "We look forward to enabling commerce as they diversify their portfolio and helping them deliver excellent service to their customers."
Processing fees have always been a tough issue for any business or non-profit that accepts credit cards. Merchants can find themselves paying up to 3% (or more) of each transaction to banks, processing networks, and other third parties. The ability to reduce processing fees, even by a few tenths of a percent, can represent many thousands of dollars in savings for some merchants. Meanwhile, merchant service providers that pool high and low risk clients may need to charge low-risk clients more in order to balance out chargeback costs from higher risk merchants.
About Capital Processing Network: Capital Processing Network is a merchant service provider with US based service and support. The company offers a full range of services including merchant credit card processing, credit card terminal leasing and rental, PCI compliance services, and solutions such as gift cards and virtual terminals. Capital Processing Network also offers services such as check conversion, transaction reporting and management, and long term account maintenance. For more information please call 1-877-456-9747 or visit http://www.capitalprocessingnetwork.com.
About Elavon (http://www.elavon.com): Elavon is wholly owned by U.S. Bancorp and provides end-to-end payment processing solutions and services to more than one million merchants in the United States, Europe, Canada, Mexico, Brazil and Puerto Rico. Elavon markets solutions including credit and debit card processing, electronic gift cards, dynamic currency conversion, multi-currency support, and cross-border acquiring through multiple alliance channels including financial institutions, trade associations, third party sales agents; as well through direct sales. Elavon's suite of solutions is tailored to meet the needs of merchants in specialised markets such as retail, hospitality/T&E, health care, education and the public sector.