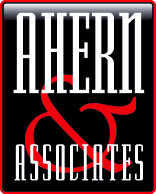 ...I feel extremely fortunate to be associated with you and your firm. I still cannot believe the type of buyer that you have found for our company, I honestly never thought there were people out there of this quality...
Phoenix, AZ (PRWEB) April 25, 2012
The nation's leading trucking and logistics acquisition firm has announced an additional completed acquisition; this time involving one of the nation's fastest expanding trucking and logistics firms, Roadrunner Transportation Services. Roadrunner recently acquired Clearwater, MN based D&E Transport, a light asset based flatbed carrier which generates revenues of approximately $23.8MM. Roadrunner stated that the acquisition of D&E broadens the service offerings with Roadrunner's Truck Load and Logistics segment, while expanding the company's flatbed capacity and customer logistics.
With a special aptitude toward bringing together buyers and sellers, Andy Ahern, CEO of Ahern and Associates, Ltd. located an opportunity which met Roadrunner's expansion plans and also fit its corporate culture. Ahern successfully found that fit in D&E Transport whose ownership were also looking for the perfect opportunity to sell while seamlessly blending personnel.
Dan Grundman, President of D&E Transport, made the following comments to Andy Ahern of Ahern & Associates: "Thank you so much! With the most important decision of our life. My wife and I feel extremely fortunate to be associated with you and your firm. I still cannot believe the type of buyer that you have found for our company, I honestly never thought there were people out there of this quality."
Andy Ahern, Chief Executive Officer of Ahern & Associates, Ltd. stated, "In all of my years in the transportation industry as a transportation analyst, I have never seen such chemistry between a buyer and seller to achieve the same goals and objectives. Working with Roadrunner transportation and D&E Transport, Inc. was an honor and I am truly fortunate to have had the opportunity to interact with both parties."
Ahern goes on, "D&E Transport, Inc. and Roadrunner Transportation Systems are some of the finest organizations I've ever had the opportunity to work with. This is one of those rare transactions, where both parties had the same goals and objectives, which makes my job very rewarding."
As a result of the number of acquisitions the firm has been engaged in, Ahern and Associates has been at the center of 2012's movement within transportation towards consolidation. Just weeks ago, Ahern announced an additional five clients seeking regional acquisitions. "It's clear that companies who wish to not only survive, but thrive within the current landscape of transportation are making a strategic decision to acquire companies who expand their reach and provide a broader array of services to their customers."
About Ahern & Associates, Ltd.:
Ahern and Associates is North America's leading trucking and transportation management consulting firm. The skilled consultants at Ahern and Associates specialize in mergers and acquisitions of trucking and logistics companies as well as the restructuring and evaluation of existing carriers that seek to increase operating efficiency and improve profitability. Since 1987, Ahern and Associates has aided hundreds of buyers in the acquisition of trucking and logistics companies throughout the U.S. and Canada as well as assisting many transportation and logistics companies in reducing their overall operating costs and increasing their profitability. For more information, please call 602-242-1030 or visit http://www.Ahern-Ltd.com
Business contact:
A.W. Ahern
602-242-1030
Media contact:
Jason W. Jantzen
Phoenix Marketing Associates
http://www.PhoenixMarketingAssociates.com
602-282-0202