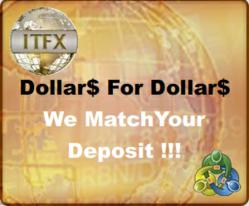 Hong Kong, China (PRWEB) April 25, 2012
Are oil prices about to drop sharply? An economic analyst at InvestTechFX reported that they are. Research has pointed out that US oil inventories are higher than average, while demand there is falling; down 13% from its 2007 peak. At the same time, supply in Saudi Arabia is growing, with spare production capacity ready to come on line.
Even crude oil futures in forex trading edged down recently, turning modestly lower as concerns over the global economy lingered following the release of a pair of conflicting reports on Chinese manufacturing activity, while oil traders continued to monitor developments between Iran and the West.
However, oil prices have been higher lately as forex market participants cheered that a report showing Chinese manufacturing gained momentum in March. However, a separate report from HSBC showed that manufacturing activity in the Asian nation contracted for the fifth consecutive month and recorded its lowest average reading in three years during the first quarter.
The conflicting data was not enough to ease concerns about a potential hard landing for the world's second biggest economy and world's second largest oil consumer after the U.S. and has been the engine of strengthening demand for oil. Forex trading investors often use manufacturing numbers as indicators for future fuel demand growth.
Meanwhile, markets continued to monitor tensions between Iran and the West and a potential disruption to oil supplies from the region. The Obama administration said Friday that world oil supplies were sufficient to proceed with sanctions on banks in countries that import Iranian oil.
The U.S. President was required by law to determine by March 30, and every six months after that, whether the price and supply of non-Iranian oil are sufficient to allow consuming nations to "significantly" cut their purchases from Iran.
Obama's decision cleared the way for the imposition of congressionally mandated sanctions, according to a memorandum released by the White House.
The law allows banks that settle petroleum-related transactions through Iran's central bank to be cut off from the U.S. banking system.
There are continued fears that the escalating rift over Tehran's nuclear program could lead to an oil-export halt, a disruption to shipping traffic in the Strait of Hormuz or military conflict, which could send oil prices skyrocketing in the next while.
Iran produces about 3.5 million barrels of oil a day, making it the second-largest oil producer in the Organization of Petroleum Exporting Countries after Saudi Arabia.
InvestTechFX offers the Meta Trader 4 trading tool as a means to trade all forex trading commodities such as gold, oil and silver along with the six major currencies with 0.5 PIP to variable speads on mini and standard accounts
InvestTechFX gives traders the ability to hedge, scalp, and use any type of automated or manual forex trading strategy. There are no restrictions on how close stop losses or take profits can be placed to market. This provides an ideal setup for Expert Advisors and traders who scalp the markets. InvestTechFX offers low account opening minimum with multiple funding options such as Credit/Debit Cards, Moneybookers, Liberty Reserve, Alert Pay, Union Pay, Transfers and more!