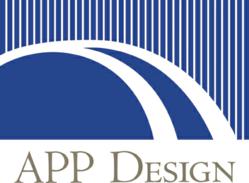 As a company devoted to promoting HIE sustainability, APP Design is proud to be a Gold Sponsor of the event.
Itasca, IL (PRWEB) April 26, 2012
APP Design, a software development firm specializing in the design, development and integration of healthcare information exchanges, announced today that it is serving as a Gold Sponsor of the first annual Illinois Health Information Management Association (ILHIMA) and Greater Chicago Chapter of Healthcare Information and Management Systems Society (GCC HIMSS) Advocacy Day.
Scheduled for May 2, 2012 in Springfield, Illinois, the Advocacy Day will focus on how the Illinois Health Information Exchange (HIE) will assist healthcare providers across Illinois in utilizing technology to share health information to lower healthcare costs, increase patient safety and quality and improve care coordination and population health. Attendees of the event will include providers and professionals from the medical community, state and local government officials and key stakeholders from the Illinois HIE.
According to Robert Quinn, President of APP Design, "Whether you are a patient, provider, or healthcare professional, this educational session will provide great insight into the Illinois HIE and how it will affect the future of healthcare in our state. As a company devoted to promoting HIE sustainability, APP Design is proud to be a Gold Sponsor of the event."
Additional information on the event, including registration costs and other information, can be found at http://www.hieadvocacy.net/index.html.
About APP Design, Inc.
Founded in 1997, APP Design is a software development firm focused on reducing the administrative costs of healthcare, increasing user participation through E-Consent and building sustainable healthcare information exchanges through value-added services and administrative transactions. With extensive experience in healthcare EDI, the company delivers projects that process millions of administrative transactions 24×7. In addition, APP Design's vast library of interface and conversion modules enables its staff to quickly implement complex projects with proven and tested software, providing its client base with a confident commitment to high quality and unparalleled service. For more information, please visit http://www.appdesign.com or call 630-775-1144.
# # #