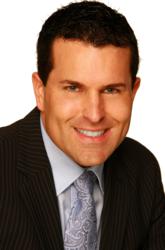 Los Angeles, CA (PRWEB) April 25, 2012
Kennedy Wealth Management LLC is pleased to sponsor Speel iT', the award winning web talk show, as they host Party for a Cause on June 1st at Brandview Ballroom in the heart of Glendale's metropolis, across from the Americana at Brand. This black tie affair will help raise money and awareness for hunger in Los Angeles and include celebrity appearances and performances, cocktails, a 3-course dinner and a stellar silent auction with proceeds going to the LA Regional Food Bank.
Party For a Cause commences at 7pm with cocktails and introductory announcements by host Spicy Mari of KJLH 102.3FM. Throughout the night performances by stars such as 2-time Grammy Award winner Faith Evans, Grammy Award winner Ms. Monet, American Idol finalist Ashton Jones, Grammy Award winner Delious Kennedy from the hit group "All-4-One", Supremes lead singer Scherrie Payne and sister, acclaimed 'Band of Gold" singer Freda Payne, plus many more stars are lined up.
Other guest speakers and attendees include Actor Ernest L. Thomas from The CW's "Everybody Hates Chris", Actor Keith Robinson from the movie "Dream Girls", MTV Reality Star & Host Karamo Brown and America's Wealth Advisor Mark Kennedy. The event is marked by sponsors joining the local effort and includes Hula Girl Beverages, The Printing House, Be Magazine, Eddie Edible Desserts, and Kennedy Wealth Management LLC.
Along with scheduled performers and speakers, Kennedy Wealth Management LLC and Party for a Cause has aligned with top caterers from Annoush Catering to provide a 3-course dinner. Following dinner a silent auction will be held to raise money for the LA Regional Food Bank, where every $1 raised pays for 4 meals for those in need. The event will be held at the Brandview Ballroom at 109 East Harvard St. in Glendale, CA 91205 and is closed to private attendance. General admission is $79 and VIP tickets are $149, which includes bottle service and VIP Lounge seating. Tickets can be purchased at http://www.speelitpartyforacause.com or by calling 888-923-3372.
About Kennedy Wealth Management LLC
Mark Kennedy is an expert at showing individuals how to implement strategies to drastically reduce their taxes, protect their investments from stock market risk and save their wealth from the skyrocketing costs of nursing homes. On advanced plan designs, Mark will work with your attorney and CPA, or provide counsel and works alongside firms for legal and tax matters. Mark and the firm's strategic partners can take an individual or business owner from start to finish, properly structuring them to minimize taxation, maximize wealth accumulation and transfer, and reduce exposure from lawsuits and creditors. For more information visit http://www.kennedywealthmgmt.com.
About Speel iT Show Founder Calvin Brownlee
Executive Producer and Web TV Host Calvin Brownlee has taken the internet by storm with his award winning web talk show 'Speel iT Show', a controversial and hot topic show that features skits, celebrities, and drama from a young adults' perspective. The show, recently awarded "Best Web Production" and "Best Theme Song" by Web LA's renowned Web Festival, is only one of Brownlee's passions. He is also the second half of the popular music group, Xcedera, with his twin brother Alvin, as well as a red carpet anchor for various television networks. He has become an industry maverick and spends most of his time producing for various projects. Brownlee attended Brooks College in Long Beach, CA and earned a degree in Fashion Merchandising and Design and a certificate in Journalism. He lives in Reseda, CA. For more information, visit http://www.speelitshow.com.
About Los Angeles Regional Food Bank
The Los Angeles Regional Food Bank is a non-profit, charitable organization established in 1973 and is one of the largest food banks in the United States. Through a network of 640 charitable agencies providing service from more than 1,000 agencies and program sites, the Food Bank supplies enough food for 770,000 meals each week throughout Los Angeles County. For more information, visit http://www.lafoodbank.org.
For more information or interviews please contact Mannfolk Public Relations: 818-557-7447 or Dorothy(at)mannfolkpr(dot)com or Megan(at)mannfolkpr(dot)com. http://www.mannfolkpr.com