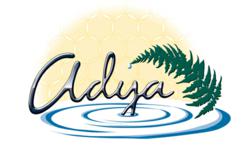 These allegations are completely untrue. Adya Inc. can and will prove them to be unfounded and false.
Coldwater, MI (PRWEB) April 27, 2012
Adya Inc. ("Adya") is responding to the articles published this morning by Mike Adams ("Adams") of Natural News, and Matt Monarch ("Monarch") of Raw Food World, Inc ("RFW") on the morning of April 24, 2012.
In October of last year, Adams published a series of what Adya says are false and misleading articles regarding the efficacy of Adya Clarity. Today's articles are the latest in this series of these false and misleading articles by these parties.
Adya vehemently denies any claims that when used as directed, Adya Clarity is harmful to consumers. Adya Clarity is made from an extract of black mica, a common mineral and purified water. "There exists plenty of scientific evidence concerning the efficacy of the constituent parts of black mica extract," says founder Matthew Bakos. "When used as directed, there is no evidence anywhere to suggest that Adya Clarity is harmful to consumers. To reiterate, Adya steadfastly believes that the allegations made by Adams and Monarch are false and untrue."
To clarify, Adya Clarity is a mineral solution for water purification. Adya Clarity is not, and has never been advertised as a dietary supplement. Furthermore, both The Food and Drug Administration ("FDA") and Health Canada have inspected the Adya Clarity label without citing Adya for violation of any labeling law. More importantly, both the FDA and Health Canada have tested Adya Clarity and determined it is not harmful to consumers either. In fact, Health Canada has approved the use of Adya Clarity for women who are pregnant.
Adya filed a lawsuit against RFW because, as alleged in the complaint, RFW had an agreement with Adya regarding the supply and sale of Adya Clarity (#56-2012-00412608-CU-BC-VTA for breach of contract and common count for goods rendered, Superior Court of California, County of Ventura). A copy of the complaint is available for review at http://www.adyaclarity.com and also here as a .pdf attachment.
Since this matter is currently being litigated, Adya is not at liberty to discuss any further details. However, in order to provide full transparency to the public, Adya has provided a copy of the complaint for the public's review.
Monarch accused Adya of suing his family in these recent articles; this is patently untrue. Adya is NOT suing Monarch's family. "As people can see from the complaint, RFW is the named defendant in this lawsuit. Adya looks forward to full disclosure of all the facts to the public, so they can be assured of the efficacy of the product," says Bakos.
Monarch and RFW initiated this refund on their own accord. Adya has never issued a product recall, nor offered any special refunds because they stand behind the safety of Adya Clarity for use to purify water as directed. As stated above, the FDA and Health Canada have inspected Adya Clarity and determined that it does not pose a health risk to consumers. Furthermore, Monarch and Adams have supplied no independent evidence that Adya Clarity poses a health risk to consumers.
Monarch claims in these articles that he "followed through with all of these thousands of refunds, because (they) felt it was the ethical thing to do…"
However, if consumers have a valid refund claim and have not received a full refund from RFW as promised, they are urged to contact Adya immediately at info(at)adyawater(dot)com.