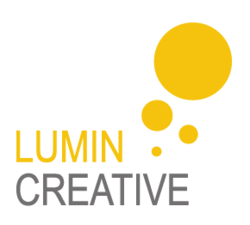 BARCELONA, Spain (PRWEB) April 25, 2012
Lumin Creative announced a new functionality on their Q&A Platform, Lumin Answers, giving companies the option to launch private Q&A communities. The new feature opens up an array of possibilities for companies looking for a Q&A platform for in-house inquiries and private collaborative software.
Lumin Answers is a user generated question and answer platform, allowing companies of all sizes to add a Q&A community on their site or intranet. After a company has added their Q&A community, their users are able to ask questions on the site where the company's employees, staff, knowledgeable customers, and product evangelists are able to respond with answers to those questions. Lumin Answers powers the Q&A for many leading websites, including the popular car buying guide Edmunds.com through their Edmunds' Answers platform.
Lumin Answer's new "private Q&A community" feature gives clients the option to make their content only viewable by people that are approved members of the community. Users will have to register and log in to the system to view content, or be recognized as an approved member of the community by an administrator or authentication. This new functionality ensures privacy for companies that want their employee's or clients' questions to be addressed in a closed and secure community.
"The support of private Q&A communities opens the door for improved internal collaboration within larger companies, additional revenue streams for websites who want to create a 'pay to play' collaboration environment, as well customer-driven support communities so customers can support each other as they all interact with a similar product." said David Givoni, CTO of Lumin Creative
Private communities give the ability for website owners to require payment for Q&A participation, allowing them to take advantage of being a subject matter expert or having access to valuable experts. Additionally, companies can opt to use the private Q&A communities for confidential company collaboration, allowing larger organizations to take advantage of the full knowledge-based which saves both time and resources when solving common issues.
For companies looking for ways of increasing engagement on their website, providing a positive customer support experience, find additional sources of revenue, or facilitation more effective collaboration, this new feature available on the Lumin Answers Q&A software platform should be considered to help accomplish those goals.
About Lumin Creative
Lumin Answers allows site owners to add Q&A to their site, integrating seamlessly with their existing site and community of users. Lumin Answers is a service provided by Lumin Creative, who has been offering knowledge exchange solutions to online communities since 2007. Lumin Creative also provides online solutions in the areas of ticket-based customer support and internal corporate collaboration.