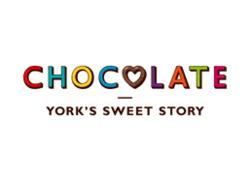 (PRWEB UK) 26 April 2012
Superbreak, the York based city breaks specialist, has announced the introduction of York's newest visitor attraction, 'CHOCOLATE – York's Sweet Story' to its popular York for Less product portfolio. The attraction, which is owned by the Continuum Group, opened in the city centre at the end of March 2012 and has already been received warmly by visitors and locals alike. Spread across three floors the attraction explores the history of chocolate within the city, key brands that have developed there and even includes a chocolate making demonstration.
Superbreak customers now have the chance to book tickets as part of its popular 2 night York for Less deal, which offers a two night hotel stay in a choice of central York hotels and a selection of free attraction tickets to choose from. The Yorkshire tour operator hopes that the addition of 'CHOCOLATE – York's Sweet Story' to the programme will offer even more choice and value for those searching for a break in York this year.
Working closely with the York tourist board and key attractions throughout the city Superbreak has developed an excellent range of products for its 'York for Less' package. With inclusive tickets for the Jorvik Viking Centre, York Dungeons, York Sightseeing Bus, Ghost Walks and now CHOCOLATE – York's Sweet Story, Superbreak customers are offered a great choice of attractions to add to their break.
York remains a popular city break destination with Superbreak customers, with the tour operator reporting a +38% year-on-year online revenue growth last week and a +55% year-on-year growth in the number of York hotels and attraction packages booked. Alongside its 'York for Less' product Superbreak has seen a huge success with their 'London for Less' package with popular combinations to date including dining options such as PJ's Bar & Grill, Planet Hollywood and Tandoori Nights. Last year the short break specialist expanded their City for Less range to include regional destinations offering their customers even more value on their short breaks.
Superbreak Product Development Director, Ray Jones, commented: 'York for Less is designed to appeal to bargain hunters. Staying at a choice of ten superb hotels, clients can choose from a selection of free attractions when staying for two nights or more. Attractions available include the fabulous new Chocolate – York's Sweet Story, Jorvik Viking Centre and more. Clients can also add discount rail from all UK mainline stations, making York for Less the best way to book a low cost short break to one of the country's most popular historic cities.'
About Superbreak:
Superbreak is the internet division of Superbreak Mini Holidays Limited, the market leader for short breaks and hotels throughout the UK, including hotels in Edinburgh, Paris and Dubai. Superbreak is part of Holiday Break plc. Based in York, England, Superbreak specialises in booking city breaks in 2-5 star hotel accommodation throughout Britain for the leisure traveller. Superbreak also work with various travel providers offering a range of rail breaks, P&O mini cruise breaks, flights & more.
With 5000 plus hotel partners in worldwide locations from Manchester to Brighton, from London to Paris and with great availability and rates for theatre breaks, events at the O2 Arena, various popular attractions and national and international rail partners, Superbreak can offer an outstanding depth and breadth of UK and Overseas short break products.
For further information on Superbreak or on this PR, please contact:
Khalid Amin
Online Marketing Manager
Superbreak Mini-Holidays
Eboracum Way
York
YO31 7RE
(01904) 436043
http://www.superbreak.com