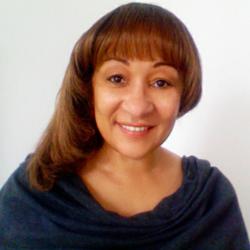 Smart people want cyber security legislation but reject surveillance laws that violate the privacy rights of Americans.
Pembroke Pines, Fl (PRWEB) April 25, 2012
UmeNow announced today that it supports the Electronic Frontier Foundation (EFF) "Open Letter From Security Experts, Academics and Engineers to the U.S. Congress: Stop Bad Cybersecurity Bills."
"It's important for leaders and experts in technology and communication to stand up and be counted in recognizing that CISPA represents a false solution to a real problem. We should be highly concerned by reports that some companies are meeting behind closed doors with politicians to hammer through some version of CISPA and other laws like it that circumvent our privacy rights as Americans," stated Evelyn Castillo-Bach, CEO and founder of UmeNow, the super-private network that has banned all tracking, including tagging and face recognition technology -- and has also banned all third party apps and games because they are often used to extract private information without consent.
The open letter sponsored by EFF was signed by professionals, academics, and policy experts who have devoted their careers to building security technologies and to protecting networks, computers, and critical infrastructure against attacks. "All experts who have signed the anti-CISPA letter take security very seriously and fervently believe that strong computer and network security does not require Internet users to sacrifice their privacy and civil liberties," stated Castillo-Bach.
"Smart people want cyber security legislation but reject surveillance laws that violate the privacy rights of Americans," stated Castillo-Bach, who is also an outspoken privacy advocate.
Company Information:
UmeNow is a private "people's network" that has banned all tracking and all ads. UmeNow has a 2-tier membership structure. It promises the same privacy protection to its free members. Premium level members who subscribe for $6.00/ month have access to all site areas.
Evelyn Castillo-Bach is the founder of UmeNow and Collegiate Nation. UmeNow entered into its silent launch in July 2011. Collegiate Nation--also known as GoCNCN.com-- is the first and only private network exclusively for college students. Castillo-Bach was interviewed earlier this year by Miami television to address privacy issues impacting college students.
Both UmeNow and Collegiate Nation are known for fiercely protecting the privacy rights of its members. All ads, third party apps and games are banned because they are back doors to tracking and extracting private information. Castillo-Bach earned her M.S. in 1993 from Columbia University Graduate School of Journalism. She has traveled extensively in Ethiopia and in the Balkans, accompanying her Danish husband who is a lawyer.