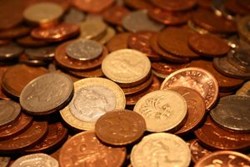 Shoppers need to be savvy and always check the small print.
(PRWEB UK) 25 April 2012
The recent investigation by consumer group 'Which?' has highlighted that some home and car insurance providers are charging high fees for standard policy changes and renewals. The report highlighted examples of charges of about £30 -£35 to change simple details such as a surname or address. More surprisingly the consumer group also named and shamed insurance firms that charge drivers a fee for renewing and setting up their policies.
The report went on to look at the levels of interest being charged to motorists who opt to pay their insurance in instalments rather than in a single lump sum. Most of the companies investigated were found to be charging between 29% and 32% in interest dependent upon the policy type.
All of these charges are often buried in policy small print and the report appealed to insurers to make sure information relating to fees is more clearly published on websites and within policy documentation.
Andrew Goulborn, Commercial Director for Tiger.co.uk commented: "Shoppers need to be savvy and always check the small print. Using sites like Tiger.co.uk to compare car insurance provides motorists with the perfect opportunity to shop around, check through the policy details and click through to provider sites to read more if needed. We would also suggest that shoppers to always try to pay their premium in one single instalment so as not to incur interest charges. A good way to do this is to pay on a 0% on purchases credit card so that you can pay the sum back with no interest over a given period".
About http://www.tiger.co.uk
Tiger.co.uk is a trading name of Call Connection Ltd. Tiger.co.uk is a UK based, independent motor insurance comparison site, offering insurance quotes from over 150 motor insurance brands. Call Connection Ltd is authorised and regulated by the Financial Conduct Authority (FCA number 308374).