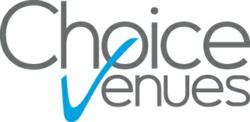 Whether you need a large meeting space or an intimate dining room, you'll find the perfect place with Choice Venues.
Melbourne, AU (PRWEB) April 25, 2012
Choice Venues has added a postcode search feature to their online venue finder allowing users to locate available hotels and conference venues in more specific regions of the country.
Previously the search fields on the venue finder allowed users to pinpoint venues by selecting the desired state, region, event type and the number of delegates attending. With the addition of a postcode field to this search algorithm, the venue finder now gives event organisers a shorter and more specific list of venues to choose from, all of which are situated within their preferred area.
Identifying a strong shortlist of venues in the early stages of planning can help lessen the stress of organising a conference. Hayley Trewhella of Choice Venues agrees: "Australia is home to many traditional and unique venue options that are available for any event and finding potential venues for your conference can be a daunting and time-consuming task."
Choice Venues promises to help make planning a conference a smoother process. Ms. Trewhella recommends event organisers to seek assistance, warning them not to try and plan a conference alone. "Forming a team of people to support you and outsourcing certain tasks will help you save time and effort" she states.
Event organisers can now easily heed this advice thanks to companies like Choice Venues. To get started with Choice Venues' service, Ms. Trewhella recommends users head to the website and begin by inputting their event requirements into the venue finder. Once an enquiry is submitted, Choice Venues will contact the shortlisted venues and compile relevant information to be presented in a detailed "Venue Analysis". Clients choose from the available options and Choice Venues will handle rate negotiations and arrange the booking. In addition to the online venue finder, users can submit a quick enquiry where Choice Venues will take care of the venue search and recommend potential venues.
The company provides the service for any type of conference and the free service applies to any area in the country. "We find meeting venues all over Australia," Ms. Trewhella reports, "and our database is constantly growing."
Furthermore, Choice Venues service goes beyond conferences and meetings. The company finds venues for various events such as gala dinners, cocktail parties and Christmas parties. Available locations on their database are also diverse; organisers seeking to host unique events can choose from yachts, rooftops, ballrooms, mansions and museums.
Choice Venues has helped numerous companies, organisations and government departments in planning a conference since its launch in 2010. The newly added postcode search feature will only further enhance the companies search capabilities. Ms. Trewhella assures would-be planners of the company's services saying, "We guarantee once you try our service you won't look back. Whether you need a large meeting space or an intimate dining room, you'll find the perfect place with Choice Venues."
About Choice Venues:
If you're looking for conference venues and function centres throughout Australia, including in Melbourne and Sydney, don't waste your time searching the traditional way. At Choice Venues, they offer the easiest and most effective way to find the perfect venue through their FREE Venue Finder service. Visit http://www.ChoiceVenues.com.au