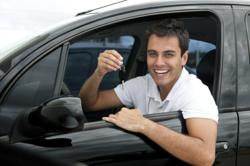 A Stress Free application process for logbook loans with this easy to follow beginners guide
(PRWEB UK) 26 April 2012
London Logbook Loans Makes the application process easy with a new beginners guide to setting up a logbook loan.
If you are unsure about logbook loans, London Logbook loans have produced a beginner's guide to Logbook Loans. These types of loans are becoming more popular as a short term finance option. With so many loans available, customers find it hard to decide which the best loan is for them. Logbook loans have continued to grow in popularity and unlike many other forms of borrowing, these types of loans are a great short term option with many benefits.
London Logbook Loans provide a fast and easy way to obtain a loan. Customers can acquire funds of between £100 and £10,000 with no credit checks to help their short term cash flow issues.
The guide describes how these loans are suitable for people who have poor credit ratings. The guide goes on to explain, that it can be very difficult to get approval for a traditional bank loan, especially in these tough economic times. Logbook Loans lend money secured against a customer's vehicle, so CCIs, arrears and defaults are not taken into account when their application is assessed. This is one benefit of logbook loans that not many people know about.
The guide explains the full application process with another requirement of logbook loans being that customers must own the vehicle that they are offering as collateral. The car must be taxed, have a current MOT certificate and be fully insured.
There are many logbook loan providers in the marketplace, but London Logbook Loans are a market leader. Their interest rates are competitive and customers can have money within an hour. The application process is straightforward, making it a speedy procedure which customers greatly appreciate. The guide is a great introduction to logbook loans and is vital for any customer considering taking out a logbook loan or wishing to know more about it.
About London Logbook Loans as a loan provider
London Logbook Loans is a credit company that will provide loans to vehicle owners by using their cars as collateral against that loan. The great advantage is that they allow the customer to keep using their vehicle for the duration of the loan.The only way customers risk losing their car is if they default on the loan repayments.
The company is a member of the Customer Credit Trade Association, and has several local offices within the London area. The company is a legitimate and honourable loan provider and works to protect the security of both their customers and their own business interests. They are part of the TGS pawnbrokers group with over 20 years experience of providing credit solutions. To read the guide in full visit logbook loans.
Website: http://www.londonlogbookloans.co.uk/