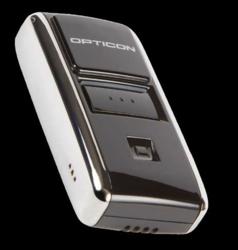 Consumers who scan QR codes tend to be in the 18-34 age bracket. They cotton on to advertising gimmicks quickly, so it's important to think about content on the site you're directing them to.
Brighton, UK (PRWEB UK) 25 April 2012
This time last year not many people would have put their hand up when asked about Quick Recognition (QR) codes. But advertisers continue to put them everywhere and awareness is growing. So should anyone care? Yes, says Brian Jackson, Director of South East Labels – the QR code is shaping up to be a major player in the evolution of mobile commerce, and businesses that embrace the trend will benefit.
"Roughly half of the people we surveyed knew what a QR code is, and just over a third of smartphone owners used their phones to scan them. This is in keeping with other research and suggests that the trend is a growing one," said Brian. "There are plenty of examples of poor practice and poorly executed ideas on the internet but the fact remains: collecting, accessing and transferring information is still a big challenge for consumers and workers on the move and QR codes go some way to addressing this."
The idea behind the QR code is pretty simple – someone scans the picture with their smartphone and is transported to a webpage full of useful information. While the old, one-dimensional barcodes held up to 20 numerical digits, their 2D matrix design of QR codes means they can hold thousands of alphanumeric characters of information. This, combined with their ease of use, makes them perfect for small businesses.
"There are number of websites that can generate QR codes for free, removing costly artworking time," said Brian. "To communicate with consumers and customers the codes can then be printed on any kind of advertising collateral you wish. I've seen them on labels, shop window advertising, billboards, t-shirts and even food – although some of these are more for impact than for usefulness."
"Some industries are less about communicating with consumers and more about critical data collection and management. Since databases are only as good and competitive as the information that is channelled to them by workers, this is where wireless data collection devices come into play. Reliable and affordable, mobile and handheld barcode scanning devices allow for increased data collection and reduce errors related to manual input techniques. Something like the Opticon OPN2002 combines barcode scanning with Bluetooth technology (meaning you can link to your iPhone or iPad). Its pocket size and lengthy battery life means it's both a portable boost for workflow efficiency and a real-time communication solution."
For those concerned with consumer engagement, Brian has this advice: "Consumers who scan QR codes tend to be in the 18-34 age bracket, so I do think it's an increasing trend. But it's really important to have a real message and real and extra content on the site that you're directing customers and potential customers to. Consumers quickly cotton on to advertising gimmicks and tire of them so, first, think about what it is you want to link to – like special offers, more information about your business or a new landing page, for example. Second, think about your QR code and how it will work in practice. Might it work better on your product labels or business cards than on large-scale advertisements? And what is your call to action – what do you want people to do upon scanning your code? Free downloads, special offers and customer feedback forms are all good options."
About South East Labels:
South East Labels have been established since 1988 as manufacturers of labels and suppliers of labelling systems to a wide variety of industries. We are well-equipped to meet the fast turnaround time and continuity of supply required by our customers.