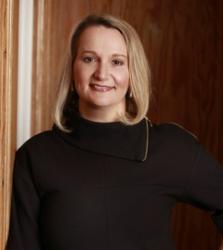 New York, NY (PRWEB) April 25, 2012
Beth di Santo, leading attorney in New York, is the newest member of the elite Haute Living Haute Lawyer Network. An exclusive invitation-only professional network, only the most venerated attorneys make up this successful and sophisticated circle. Di Santo was handpicked for her exceptional skill in Business and Corporate Law. A Magna Cum Laude JD graduate from the University of Miami, di Santo founded Di Santo LLP, a full service law firm with offices in New York and Miami. Haute Living Magazine will feature di Santo as an exclusive Haute Lawyer.
Read more about her here. http://hautelawyer.com/member/beth-a-di-santo/
About Haute Lawyer
The Haute Lawyer network serves as every reader's exclusive connection to the most established and venerated attorneys across the United States. A constantly growing professional network, members join on an invitation-only basis to ensure only the best are represented. Haute Lawyer is also a buzzing source for legal news; the blog aims to educate readers on current events from the most newsworthy corporate showdowns to celebrity suits. Experts in the field pen their own posts on the latest updates, high-profile cases and exclusive information you can only find here. Stay in the know with http://www.hautelawyer.com.
About Beth di Santo
Beth di Santo graduated in the top 10 percent of her class from the distinguished University of Miami Law program and went on to gain substantial experience at various law firms focusing on corporate and securities law, mergers and acquisitions, venture capital financings and real estate. Di Santo went on to found Di Santo LLP and became a member of both the New York State Bar Association and the Florida State Bar Association.
After founding Di Santo LLP, she created LegalSync, a first of its kind website designed to give economical legal services and solutions for small companies and entrepreneurs. The website has seen tremendous success and has clients that vary from Fortune 500 companies to small start-up companies.
Di Santo is also very involved in the real estate community and advising in structuring, financing and real estate investment trusts. She regularly offers recommendations to green companies that need legal advisement for construction, development and financing.