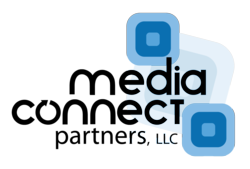 "He has exactly the combinations of skills we need: technical mastery and genuine business savvy. That's not an easy combination to find and I look forward to adding his talents to the team so we can grow the business and serve our clients."
Las Vegas, NV (PRWEB) April 26, 2012
Today, Media Connect Partners, LLC (MCP) announced that John Mattos, formerly a Technology Architect at Adobe Systems in Las Vegas, Nevada, has joined the company as its Director of Social Technology.
Mattos is a 15-year veteran of technology consulting, software development, and social media. His roles have varied from individual development contributor all the way through technical architect and, most recently, scrum master an a large multi-discipline project.
"I joined MCP for the opportunity to work in an exciting and new area of software consulting," said Mattos. "The work MCP is doing for its clients is cutting edge and I'm excited to jump right in and get involved with the existing projects and help grow the client base as well."
"We're thrilled to have John join the team," said MCP CEO Brian Boyd. "He has exactly the combinations of skills we need: technical mastery and genuine business savvy. That's not an easy combination to find and I look forward to adding his talents to the team so we can grow the business and serve our clients."
Prior to joining MCP, Mattos honed his skills at such companies as Adobe Systems, where he became certified as a Flex ACE, as well as BEA Systems and Systinet (now part of HP). Mattos earned a Bachelor of Science in Mechanical Engineering from the University of Rochester in 1992. He is active in various philanthropies including Amnesty International and Habitat for Humanity, and practices Tae Kwon Do.
About Media Connect Partners, LLC
MCP was founded in 2010 as a spinoff of its parent company, BoydGroup Solutions, LLC (2001). MCP's focus is creating social media strategies that bring measurable results for its customers. With offices in Charlotte, New York and Las Vegas, MCP can meet its clients where they are, putting teams on the ground at a moment's notice. For more information, please visit http://mediaconnect.co.
Media contact: Brian E. Boyd, Sr., brian(at)mediaconnectpartners(dot)com, 800.MCP-1265.
###