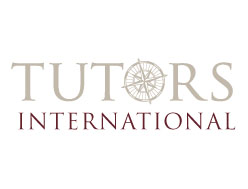 we've updated our website, listening to comments from users and looking at visitor behaviour
(PRWEB) April 25, 2012
Private tuition provider, Tutors International (http://www.tutors-international.com), launched their new-look website today, after a period of review and redesign that took into account comments from users and analysis of visitor behaviour.
Founder of Tutors International, Adam Caller, who is an Education Specialist and has many years of teaching and private tutoring behind him, commented, "We've had record numbers of enquiries this year, despite the current economic climate, which we attribute to the spread of our reputation for commitment to professionalism, transparency and the fact that we recruit only the highest calibre of full-time private tutors."
"We believe in the ongoing review and development of our business practices and processes, which is important in the education industry – as it is anywhere. So, as part of this review, we've updated our website, listening to comments from users and looking at visitor behaviour."
One area of the website that has received attention is the case studies section, which now makes it easier for our prospective clients to identify similar scenarios. "Case studies are vital for us," says Caller. "A child's education is very important, and families rightly want to do their research before calling us. They want to identity with similar families in similar situations, and to be reassured that the right private tutor was found, and that the appointment was a happy and successful one."
Founded in 1999, Tutors International have over 90 case studies that detail how they have provided part-time and full-time live-in tutors in a wide variety of situations, such as helping students re-take critical exams, helping pupils with the transition of moving between international school systems, and supporting youngsters with ADHD and dyslexia.
A new area on the website is the Links section, which provides details of a select number of organisations that Tutors International are pleased to recommend to their clients. "We have very high standards, and work closely with just a very few companies who operate at the same standards and share the same values as us," states Caller. "We've provided their details on our site, so that our clients can benefit from their expertise too."
About Tutors International
Tutors International is a worldwide organization providing experienced private tutors to work with children of all ages and nationalities. Tutors are available for full-time tutoring positions, for major support and tutoring outside school hours, or for home-schooling.
Tutors International provide provide a bespoke service to find the right tutor that suits the child's needs and aspirations, and if a live-in tutor is required, it is essential that the assigned tutor is the right match for the family and fits in the environment.
Tutors International was founded by Adam Caller who has tutored students of all ages. He has received specialist training in dyslexia and Attention Deficit Disorder and is very sensitive to children's educational difficulties. He has now turned this expertise to recruiting, training and placing other tutors to help families.
Contact details
Web: http://www.tutors-international.com
Email: enquiries(at)tutors-international(dot)com
Phone: +44 (0) 1865 435 135
Tutors International,
Clarendon House,
52 Cornmarket Street,
Oxford,
OX1 3HJ,
UK