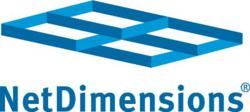 Client satisfaction is always our primary focus. - Art Faccone, Vice President of Professional Services, North America, NetDimensions
Rocky Hill, CT (PRWEB) April 26, 2012
NetDimensions (London Stock Exchange AIM: NETD), a global provider of performance, knowledge and learning management systems, today announced a newly designed professional services portfolio in North America aimed at maximizing clients' value of their NetDimensions Talent Suite investment. Art Faccone, an industry veteran with more 10 years of experience in corporate learning and consulting, will be heading the NetDimensions North America Professional Services team.
"Client satisfaction is always our primary focus," said Art Faccone, Vice President of Professional Services, North America at NetDimensions.
"Our professional services and service packages are designed to ensure our clients' initial success during implementation as well as their ongoing success as they evolve and expand their utilization of the NetDimensions Talent Suite. "
The new professional services portfolio is immediately available for North America clients and it includes the following offerings:
1. Implementation packages that are based on NetDimensions' Implementation Methodology in support of clients' initial rollout. These packages are comprised of both remote and on-site NetDimensions Subject Matter Expert and Project Management support throughout the implementation lifecycle.
2. Integration Packages that range from one-time data import to automatic data exchange between the NetDimensions Talent Suite and 3rd-party applications.
3. Customization and branding packages to meet specific clients' needs and adopt the look-and-feel of the NetDimensions Talent Suite to adhere to clients' branding guidelines and operating environments.
4. Post-Implementation consulting packages to optimize the use of NetDimensions Talent Suite and provide guidance to address new business challenges.
5. Custom administrator training packages for clients who have new administrators, are looking to expand their use of their NetDimensions solution, or are in the process of upgrading to the most current release of the NetDimensions Talent Suite.
6. Annual upgrade support, premium support, and managed administration / Business Process Outsourcing (BPO) packages to provide peace of mind and cost control to all clients.
7. Custom content and application development packages that include analyzing course libraries, authoring original eLearning and mLearning content, developing custom learning applications, and providing instructional design consulting.
All NetDimensions professional services packages are available at different tiers to meet specific client requirement levels.
"We are implementing the Net Promoter Score client satisfaction methodology across all client engagements in North America," Faccone remarked. "Our goal is clearly to keep growing our differentiator when it comes to user experience through the entire relationship life cycle, especially in an industry that is renowned for low satisfaction levels. To us, clients come first."
"North America is a strategic market for NetDimensions and over the past two years we have increased our direct presence in the US five-fold," said Mark Sanmarco, Senior Vice President at NetDimensions. "With all the volatility in the market right now, we see more and more organizations turning to NetDimensions to address their talent and learning management needs, and we are proud of the quality of the products and services we can offer them across the board."
About NetDimensions
Established in 1999, NetDimensions (London Stock Exchange, AIM: NETD) is a global provider of performance, knowledge and learning management systems.
NetDimensions provides companies, government agencies and other organizations with talent management solutions to personalize learning, share knowledge, enhance performance, foster collaboration, and manage compliance programs for employees, customers, partners and suppliers.
Recognized as one of the top-rated learning technology suppliers in overall customer satisfaction, NetDimensions has been chosen by multinational organizations worldwide including ING, Cathay Pacific, Chicago Police Department, Delphi Automotive, and Travelex.
NetDimensions is ISO 9001 certified and NetDimensions hosted services are ISO 27001 certified.
For more information, visit http://www.NetDimensions.com.