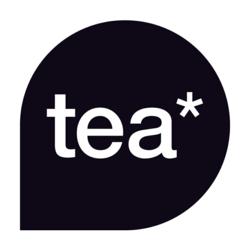 Creativitea was awarded both Platinum and Golden A' Design Awards, only attainable by the top %1 of entries.
Como, Italy (PRWEB) April 25, 2012
Creativitea*, leading design agency based in Surrey, has announced that it has won two awards from international industry leading A' Design Awards for two projects recently completed for its clients. The team won a Platinum Award for an animated character, designed to differentiate the S4NITY brand, and a Golden Award for packaging, designed for MediaDevil, using economical materials.
Judged by a range of academic, professional and focus group member panels, the A' Design Awards showcase and reward the best designs and well designed products from across the world. The Platinum A' Design award is given to the top 1% of designs that have carried out an exemplary level of excellence in design, and the Golden A' Design award is awarded to the top 3%. The winning designs are showcased at the June A' Design Award Gala-Night and Exhibition in Italy, which the Creativitea* team will be attending as a result of both of their award wins.
"We're absolutely thrilled to have won both of the awards categories that we entered," said Lloyd Bedford, Creative Director and Co-Founder of Creativitea*. "We're extremely proud of both of the projects, and it's great to get recognition from an external awards body – especially from A' Design that we've aspired to for a while and admired the work that has previously won. We work closely with our clients to develop the briefs, and both of the respective clients were pleased with our work and delighted that the designs received such acclaim from the awards as they provide good profile for them. So it's success all round!"
When designing the S4NITY animated character, Creativitea* sought to differentiate the brand from other IT companies by designing a mascot to bring the brand to life. This required the Creativitea* team to creatively incorporate the client's branding into a dynamic visual robot. By creating something more visually appealing for S4NITY, the company now has an expressive and recognisable robot that will be the brand spokesperson to deliver S4NITY's company values and technological know-how.
Creativitea* designed packaging for MediaDevil's Artisanpouch, a phone case, that used materials as efficiently as possible so that it that was economical in design and manufacturing without jeopardising how it protects the product and delivers the brand identity. The design also had to work with the entire supported handset range for the launch, and as a result, Creativitea* designed a 'shell' for the product that could be modified to fit different mobile phone handsets.
About A' Design Award and Competitions
A' Design Award and Competitions aims to highlight the excellent qualifications of best designs, design concepts and design oriented products. A' Design Award and Competitions are organised and awarded annually and internationally in a multiple categories to reach a wide, design-oriented audience.
About Creativitea*
Creativitea* is an independent multi-disciplinary design consultancy established by Rik Barwick and Lloyd Bedford in 2008. With over 8 years of design industry experience, Creativitea* offers a varied range of integrated services, including Branding, Print Design, Web Design, Motion Graphics, Art Direction and Campaign Design. Previous design work for clients includes Talkmobile's digital marketing campaign, Carphone Warehouse point of sale, CPP Group Plc's brand re-design, and EA Games store designs. Creativitea* works with a different chosen charity each month, providing 8 hours worth of free design work, to support the actions of the charity.