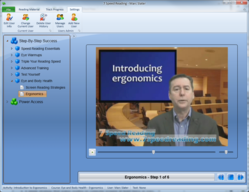 New York City, NY (PRWEB) April 27, 2012
Nothing makes a bedtime more cozy than sitting down for a story with Mom or Dad. Even though the team behind the 7 Speed Reading™ platform are today leading the self-improvement software sector, they too once enjoyed their own bedtime stories.
Regressing back to their own childhoods, the team is today releasing their ten favorite children books.
"We decided to compile a list based on our own team experiences," says Marc Slater, Managing Director of the company behind 7 Speed Reading™.
He continues, "These are not based on sales or anything statistical, they're just ten books our team have fond memories of, and are titles we'd recommend all children read."
Following a lively debate, the team released their final list:

"The Sheep Pig": Dick King-Smith
"Charlie and the Chocolate Factory": Roald Dahl
"The Legend of Captain Crow's Teeth": Eoin Colfner
"Flat Stanley": Jeff Brown
"The Iron Man": Ted Hughes
"Stig of the Dump": Clive King
"The Narnia Books": CS Lewis
"The Borrowers": Mary Norton
"My Friend Harry": Kim Lewis
"Gorilla": Anthony Browne
As Slater explains, compiling the list was a vivid trip down memory lane.
"We had a lot of fun compiling this list. We hope it gives parents some inspiration to sit down and read both to and with their children. Reading is probably the best way to spend quality time as a family, and we hope that parents will keep this tradition alive," he adds.
The company are global advocates for reading following the successful release of their speed reading software package.
The software is held in high regard by many education authorities in the United States; congratulated for its natural ability to improve the reading speeds of children.
For more information please visit: http://www.7speedreading.com
******
About 7 Speed Reading™
7 Speed Reading is the only modern speed reading software that uses the latest technology to produce superior results.
The software provides its users with a new way to master speed reading that guarantees three times the reading speed along with improved memory and comprehension.
The software is poised as the most comprehensive speed reading system anywhere. It contains seven learning strategies, fifteen software activities, video training, advanced tracking capabilities and many more exciting features.