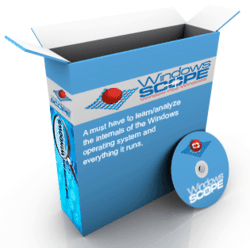 Amherst, MA (PRWEB) April 25, 2012
The WindowsSCOPE tool demonstrated at FLETC provides investigators with visual and intuitive methods of recovering and analyzing critical live information from the memory of computers being investigated. Based on advanced reverse engineering from raw bits, it offers access to the low-level inner workings of the operating system and user space components, making it ideal for training purposes as well as use in the field of cyber forensics and law enforcement.
WindowsSCOPE tool suit spans both the acquisition and analysis stages. Using CaptureGUARD, the industry's first hardware based memory acquisition method, agents can reliably capture the contents of memory without worrying about evidence corruption that results from running software acquisition on the untrusted computer under investigation. CaptureGUARD generates memory dumps in industry standard formats, allowing it to be used even with third party analysis tools as well as the WindowsSCOPE toolkit.
For more information, including demonstration videos and trial downloads, please visit the WindowsSCOPE website (http://www.windowsscope.com). For inquiries regarding cyber forensics training, please contact info(at)windowsscope(dot)com.