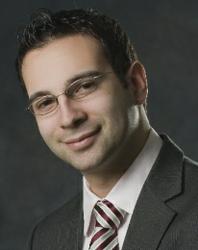 We're very pleased to have Jacob Braun presenting strategies on innovation and growth at Kaseya Connect 2012."
Amherst, MA (PRWEB) April 25, 2012
Waka Digital Media Corporation, a provider of security-focused technology management and consulting services, announced today that Jacob K. Braun, president and chief operating officer, Waka Digital Media Corporation, is a featured speaker at the Kaseya Connect conference in Las Vegas May 1-4, 2012.
Braun will be delivering a presentation entitled "Driving Innovation in a Rapidly-Changing Landscape," discussing industry trends, disruptive technologies, and ways that IT staff can stay ahead of market curves and threat trends with innovative thinking and business process management. His presentation is ideal for managed services providers and IT directors alike.
"I'm honored to be one of the featured speakers at Kaseya Connect, where some of the brightest minds in managed technology services are coming to learn and share," Braun said. "It's an event that brings together a community of successful technology executives, and I'm thrilled to have the opportunity to contribute."
Kaseya Connect is the company's annual user conference and enables managed service providers the opportunity to learn new methods, best practices and tips from proven industry experts, as well as network with global peers to share knowledge, discuss industry trends, see new products, and build relationships.
"Kaseya Connect is our premier event for customers and partners to interact and learn the latest in IT systems management," said Peggy Knauft, vice president of marketing, Kaseya. "Our featured speakers' content is a key strength of our event and was selected to enable IT professionals to excel in their businesses. We're very pleased to have Jacob Braun presenting strategies on innovation and growth at Kaseya Connect 2012."
About Kaseya
Kaseya is the leading global provider of IT Systems Management software. Kaseya solutions empower everyone –– from individual consumers to large corporations and IT service providers –– to proactively manage and control IT assets remotely, easily and efficiently from one integrated Web-based platform. Kaseya solutions are trusted by IT service providers, and in a wide variety of industries, including: banking, consumer packaged goods, education, financial services, government, healthcare, military, real estate, retail and transportation. The company is privately held with 30 offices in 23 countries. To learn more, please visit http://www.kaseya.com.
About Waka Digital Media Corporation
Waka Digital develops and implements innovative solutions for organization-wide technology management and security assurance. Waka Digital's security, compliance and IT outsourcing allows organizations large and small to leverage enterprise-class oversight and consulting without the expense of in-house CSO & CIO expertise. Privately held, Waka Digital is based in New England. For more information, please call 888-685-4331 or visit http://www.wakadigital.com.
# # #
Kaseya; the Kaseya k-bug logo are among the trademarks or registered trademarks owned by or licensed to Kaseya International Limited and/or its affiliates. All other trademarks are the property of their respective owners.