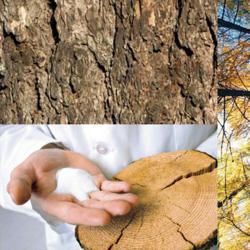 I really praise Sierra Summits sunscreen. I used it at the World Blokart Championship in Ivanpah, CA. I'm blonde with sensitive skin, but didn't get sunburn or skin reaction at all despite 4 days up to 10 hours a day in the desert. KL Wright
Naples, FL (PRWEB) April 26, 2012
Sierra Summits sunscreen formulations use a SPF-boosting botanical ingredient, Galactoarabinan (GA), a naturally occurring botanical ingredient extracted from the bark of the American larch tree which grows in abundance in the Northwestern USA. GA is Ecocert approved and is claimed to boost SPF by up to 50%.
Sierra's sunscreens use a property of the natural ingredient GA to reduce the particle size of our zinc oxide, which helps it disperse and, in doing so, lead to a more uniform emulsion transference onto the skin surface and improves the SPF properties. Zinc oxide is a very effective sunblock due to its ability to strongly block ultra violet light (UVA). Zinc Oxide sits on top of your skin and is not absorbed, so it reflects and scatters the sun's rays.
There are additional aesthetically pleasing benefits from the GA extract . Studies conducted at the AMA Laboratories on behalf of several skincare brands have shown GA can minimize the appearance of fine lines and wrinkles, because it acts as a gentle skin exfoliate and further provides long lasting moisturization of the skin.
About Sierra Summits
Jennifer Rice, Founder of Sierra Summits Skin Products and Master of Physician Assistant Science (MPAS PA-C) is a national board certified practicing physician assistant. PA's in Dermatology diagnose, treat and prescribe medications for general and cosmetic uses. PA's perform skin cancer screenings, surgical and cosmetic procedures autonomously under the guidance of a supervising Dermatologist.
Sierra Summits Skin Products was born in 2006 while Rice was working in Reno and Lake Tahoe, Nevada. It was patient feedback and concerns about the mainstream sunscreen brands, which prompted Rice to create a high quality, dermatology grade sunscreen to market at an affordable price. The brand "Sierra Summits" was an idea to capture the lifestyle of the Sierras', an adventure playground for hikers, skiers, cyclists, and travelers.