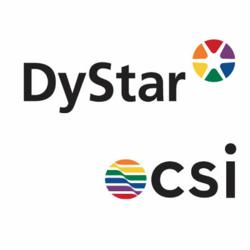 Charlotte, NC (PRWEB) April 30, 2012
Color Solutions was founded by John Darsey in 1999 with the simple idea of providing accurate color standards to both the retailer and the textile mill. Building on a successful model that included the distribution of a physical color reference and digital reflectance data, the business enjoyed constant growth and acceptance by many US retailers. Knowing that the business needed an international footprint to meet the needs of a global supply chain, John sold the business to DyStar and stayed on as VP of Sales.
The combination of DyStar and CSI was the perfect match. DyStar provided the international technical support network as well as high quality dyes for the production of color standards. Color Solutions Inc. had the knowledge of optimized color communication programs and the insight into the needs of the retail and brand customer. With the doors to the global market open, Color Solutions Inc. was renamed to Color Solutions International.
Today, CSI is the recognized market leader for integrated color communication programs for more than 70 of the major brand and retail companies worldwide. They distribute in excess of 350,000 certified color standards per year to every major textile production country in the world. CSI as part of DyStar Textile Solutions is the spearhead of integrated solutions from the first color inspiration to the creation of a design through color communication, to technical support in the dyeing process, to ecological testing for sustainable solutions.
CSI is finding its way in new markets using the same industry leading methodology to provide innovative solutions on different substrates such as plastic, packaging, paper, wood and metal. With no limits on its potential growth, it will be exciting to see where CSI is 10 years from now.
ABOUT DYSTAR
DyStar, with a heritage of over 100 years of both product and application innovation, was founded in 1995 as a coloration specialist for the textile and leather industries. Since then, the company has transformed itself into a solution provider, offering customers a complete range of colorants, auxiliaries and services. The DyStar Group has offices, competence centers, agencies and production plants in over 50 countries to ensure expertise is both global and local for brands & retailers, mills and dye-houses. Its DyStar Textile Services (DTS) division offers state of the art color communication through Color Solutions International (CSI), textile and ecology testing through Texanlab and ecology and environmental solutions and advice through its Ecology Solutions team. With a focus on sustainability and eco compliance, our team of well-trained staff and modern service labs in major markets ensure that customers all over the world receive fast and expert technical assistance and advice to reduce costs, shorten lead times and meet stringent quality and ecological specifications. For more information, please visit us at http://www.DyStar.com.