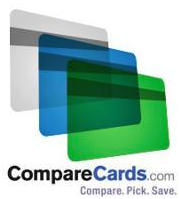 Cash is king for me, so the Chase Ultimate Rewards Program's cash back opportunities really stuck out in my eyes ...
Charleston, SC (PRWEB) April 26, 2012
CompareCards.com, a leading service for consumers to compare credit cards and manage their personal finances, recently provided its Chase Ultimate Rewards Program review detailing how the special offering makes it simple for consumers to redeem rewards points for cash and other great items.
With so many different credit card rewards programs out there, it can be difficult to determine the best options available and how to trade in earned points for something of value. The CompareCards.com blog review gives a detailed overview of the benefits associated with the Chase Ultimate Rewards Program and provides a step-by-step outline on how to redeem points.
The Chase Ultimate Rewards Program provides an easy process in exchanging points for cash with a simple tool that allows consumers to calculate their cash back reward based on specific number points they would like to redeem. Chase's program also provides a number of additional opportunities and perks including travel benefits and discounts through the Ultimate Rewards travel system.
"Cash is king for me, so the Chase Ultimate Rewards Program's cash back opportunities really stuck out in my eyes," said Chris Mettler, president and founder of CompareCards.com. "There are a number of other great benefits with this deal, so it's a really good offering for consumers who are looking to utilize a variety of features and uses."
With recommendations that put the consumer first, CompareCards.com provides crucial information for homebuyers, students, business travelers and others looking for guidance on credit card deals and other personal financing issues. CompareCards.com also offers live chat during normal business hours, providing visitors with access to expert credit specialists for additional assistance.
For more information on CompareCards, along with details on its services for consumers, just visit CompareCards.com.
About CompareCards.com
CompareCards.com serves as an efficient navigational tool in the ever-increasing space of online credit card offerings. Started as a listing resource for consumers, the site has expanded steadily and now serves as a multi-dimensional service for users to compare credit cards side-by-side and utilize additional functions to manage their credit. The site analyzes details on more than 100 leading credit card offers and has been mentioned in Business Insider, ETV Public Radio, CBS Money Watch and MainStreet.com. For more information, just visit http://www.CompareCards.com.