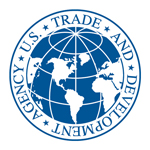 Business Briefing to provide an opportunity for U.S. businesses to interact directly with Kenya Airports Authority decision-makers.
Bethesda, MD (PRWEB) April 25, 2012
Linking senior Kenyan airport officials with U.S. companies is the goal of a business briefing that will take place on Tuesday, May 15, 2012 at the Holiday Inn Express Hotel & Suites, Fort Worth Downtown, in Fort Worth Texas. This business briefing is part of a U.S. Trade and Development Agency (USTDA) sponsored trade mission to the United States that aims to introduce senior officials from the Kenya Airports Authority to U.S. airport operations and modernization technologies, equipment, and best practices. The business briefing agenda includes presentations by the delegates on project opportunities; and one-on-one meetings with the delegates.
The trade visit and Business Briefing will highlight opportunities for U.S. firms to support several airport modernization projects planned by the Kenya Airports Authority (KAA). The KAA plans a series of modernization and expansion efforts at airports across Kenya. These include a $100M upgrade of the existing terminals at Jomo Kenyatta International Airport (JKIA) in Nairobi and a planned new terminal build at JKIA, with an estimated project size of approximately $500M.
Interested companies may register to attend at: http://www.cvent.com/d/bcqp73/1Q
What: Business Briefing for the Kenya Airports Modernization Reverse Trade Mission
Who: The Kenya Airports Authority.
When: May 15, 2012 | 9:00 am – 4:30 pm | Registration and continental breakfast at 9:00 a.m.
Where: Holiday Inn Express Hotel & Suites, Fort Worth Downtown
1111 W. Lancaster Avenue, Fort Worth, TX, 76102
U.S. companies and organizations interested in attending the Business Briefing should email Mr. Ian Christensen, at ichristensen(at)futron(dot)com. For more information on the Business Briefing or reverse trade mission, or visit the USTDA website, http://www.ustda.gov.