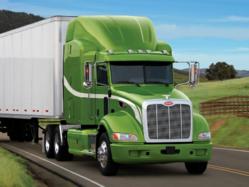 'The CGFI has now hit a 10% increase milestone year over year' said Doug Payne, President & COO, Nulogx.
Toronto, Canada (PRWEB) April 25, 2012
Results published today by the Canadian General Freight Index (CGFI) indicate that the cost of ground transportation for Canadian Shippers increased .8% in February when compared with January results. After the 12th consecutive monthly increase, the CGFI is now 10% above the March 2011 result.
The Base Rate Index, which excludes the impact of Accessorial Charges assessed by carriers increased slightly in January, and is now .5% over the January result. Since March 2011, base rates reported by the CGFI have risen 4.4%.
Average Fuel Surcharges assessed by Carriers have increased from 18.79% of Base Rates in March 2011 to 20.42 % in February 2012.
"The CGFI has now hit a 10% increase milestone year over year" said Doug Payne, President & COO, Nulogx. "Yearly base rate increases appear to be sticking, while remaining increases are being spread across fuel and accessorial charges" continued Payne.
For full details on the CGFI please visit: http://www.cgfi.ca
About the CGFI
The CGFI is sponsored by Nulogx a leading Transportation Management Solutions provider, and is used by shippers and carriers to benchmark performance, develop business plans, and secure competitive agreements. It was developed with the assistance of Dr. Alan Saipe.
Notes to the Editor
To schedule an interview contact:
Zack Langlois, Business Development
905-486-1162 ext 229, zac(dot)langlois(at)nulogx(dot)com
About Nulogx
Nulogx provides technology and services to improve transportation processes and reduce costs. With an ability to offer the combined value of a best-in-class TMS Application, expert Managed Services, and the largest Freight Audit and Payment service in Canada, Nulogx can provide unprecedented value to North American shippers by improving freight planning and management processes, delivering robust business intelligence in actionable management reporting formats, and providing cost effective alternatives to managing transportation tasks.
For more information, please contact:
Nulogx
Zack Langlois
905-486-1162 ext 229
zack(dot)langlois(at)nulogx(dot)com