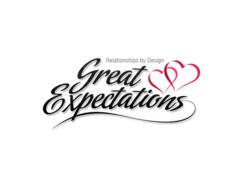 "The Seattle area is a great market, and we wanted a staff that was going to make this center shine by really focusing on its members,"
Seattle, WA (PRWEB) April 26, 2012
Great Expectations President, John Meriggi, and Regional Director, Wendy Gode, announce Jennifer Lombardo as new Director for Great Expectations in Seattle. Lombardo has worked for Great Expectations just under two years, and over the past year has worked with Gode to transition into her new position as Center Director.
"I am very honored and excited to be taking on this position with Great Expectations," said Lombardo, "Working with Wendy has truly been an honor, and she has helped us create a new standard for our business and for our members."
Lombardo started out as a Member Representative with Great Expectations before she began her transition into Director. Within two months of taking on her new leadership role, Lombardo, with the help of Gode and new staff, was the second highest center in new member acquisitions.
"To be a successful director you need a successful staff. Right as Jennifer started, we decided to bring on an entirely new staff. I felt as though the new faces would give the center a fresh start. The Seattle area is a great market, and we wanted a staff that was going to make this center shine by really focusing on its members," said Gode.
Lombardo has been extremely satisfied with her new staff stating that all of them are very hard working and compassionate. As a team they have all grown together to make member success their top priority.
"The members know that I have an 'open-door' policy, and they know that they can always come to me, and if for any reason I am unavailable they know that Cat, our Membership Service Manager, is always around to lend an ear," said Lombardo.
Gode followed up that statement by saying, "Cat is great. Every center could use one of her, she really knows how to connect with the members, and it seems no matter what kind of day they're having after spending five minutes with her they're smiling."
Gode, Lombardo and the entire Seattle staff has been extremely happy with the changes that have been taking place, and are continuing to go above and beyond to make Great Expectations the place that Seattle singles turn to when it comes to finding that special someone.