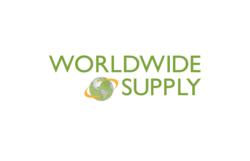 "The Federal Government is the biggest customer in the world and now each agency has access to our quality certified pre-owned equipment at a fraction of the cost of new equipment" says Jay VanOrden, CEO of Worldwide Supply
Franklin, NJ (PRWEB) April 26, 2012
Worldwide Supply, a recognized leader in the secondary networking hardware marketplace, announces that it has been awarded a GSA schedule 70 IT contract. The contract, valid for five years and granted at the end of 2011, is significant because it makes Worldwide Supply products available to federal, state and local government buyers while it expands the company's footprint into the vast Government space. "We're excited to have been awarded a GSA contract and to begin working towards becoming the leader in the Government marketplace like we've done in other business verticals," says Jay VanOrden, CEO of Worldwide Supply. "We've assembled a team with years of experience crafting IT solutions for the Government and look forward to being a valued partner to federal, state and local agencies".
A GSA schedule contract permits Government agencies to buy commercial goods and services using negotiated terms and pricing with the purpose of significantly streamlining the procurement process for Government customers. "The Federal Government is the biggest customer in the world and now each agency has access to our quality certified pre-owned equipment at a fraction of the cost of new equipment" adds VanOrden. "We back our secondary market equipment with a lifetime warranty so the Government will not only be able to significantly reduce equipment expenditures, it'll be using products it can feel confident about."
To view Worldwide Supply's portfolio of certified pre-owned and new GSA-approved equipment, access GSA Advantage.
To learn more about Worldwide Supply, its products and how it can help turn excess equipment into capital, visit http://www.worldwidesupply.net.
About General Service Administration
The GSA manages more than one-fourth of the Government's total procurement dollars and influences the management of $500 billion in federal assets. GSA provides a centralized delivery system of products and services to the Federal Government, leveraging its buying power to obtain the best value for taxpayers.
About Worldwide Supply
Worldwide Supply is a recognized leader in the secondary network hardware marketplace, providing and buying networking and telecommunication equipment to, and from, companies globally.
Headquartered in northern New Jersey, and with offices in California, Minnesota, New York, North Carolina, Oklahoma and Texas, Worldwide Supply provides a full line of certified pre-owned and new-surplus networking and telecommunication products from major manufacturers such as Cisco, Juniper, Arris, Calix, Extreme and Motorola.
Worldwide Supply also helps companies with their green IT efforts through its trade and exchange program, TradeNet™.
Worldwide Supply is TL 9000 and 9001:2008 certified. For more information, visit http://www.worldwidesupply.net.
For additional information on this topic, about Worldwide Supply or to schedule an interview with Worldwide Supply CEO, Jay VanOrden, please contact Veronique Deblois at 973-823-6412 or via email at pr(at)worldwidesupply(dot)net