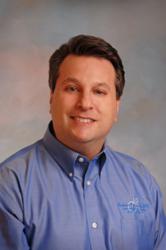 Committed to providing a high level of quality dental care to each and every guest of Rudnick Dentistry
Palm Beach Gardens, FL (PRWEB) April 27, 2012
Top cosmetic dentist in Palm Beach Gardens, Dr. Rudnick is announcing the launch of his new website, http://www.rudnickdentistry.com, designed by Roadside Multimedia. This appealing site highlights the team's commitment to high quality restorative and cosmetic dentistry that is individualized to each patient.
Dr. Andrew Rudnick and his knowledgeable staff welcome the chance to educate patients in the latest dental techniques and technologies while listening intently to their concerns. Establishing the trust of his patients is important to Dr. Rudnick, so he takes the time to explain proposed treatment plans and respects the patient's decisions without judgment. His impressive credentials include graduation from the University of Pennsylvania School of Dental Medicine and training at the Las Vegas Institute for Advanced Dental Studies. Continued education in neuromuscular dentistry and smile design shows his dedication to dental excellence.
Included in the website is a picture tour of the office that showcases its relaxing and friendly atmosphere. Each member of the team, from the office manager to dental hygienist and assistants, is committed to making patients feel at ease while providing the best care possible. Again, taking the time to listen is important to them, and they are happy to explain and educate patients on available treatments. In restorative dentistry, services include implants, inlays and onlays and root canal therapy. Cosmetic dentistry offers options like porcelain veneers and crowns, Invisalign and teeth whitening. Dr. Rudnick's advanced education in neuromuscular dentistry enables him to provide relief for those who suffer from TMJ. The latest in dental innovations is also available with laser dentistry, making treatment not only more exact but also less invasive and therefore virtually pain free.
The Smile Gallery is unique and informative because it provides pictures as well as brief descriptions of the procedures used for each smile makeover. Patient Reviews confirm that Dr. Rudnick's caring concern and dedication to excellence make a difference. For whatever a patient's dental needs, this dentist for Palm Beach Gardens provides the best in professional and experienced dentistry.