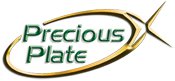 Precious Plate has made significant advances in the silver plating process.
Niagara Falls, New York (PRWEB) April 26, 2012
Precious Plate, a company offering various selective plating services, is now providing a quality and cost-effective option for silver plating. Precious Plate understands the difficulties of working with silver. Electrodeposition provides an affordable and manageable alternative to palladium and gold plating.
Silver plating has many benefits over other traditional plating metals. It is more cost-effective than gold, resists corrosion, has good solderablity and has the highest electrical conductivity of all precious metals.
By building and designing their own equipment, Precious Plate has made significant advances in the silver plating process. Their equipment allows for the ability to plate silver to a width of 16 inches or more. Additionally, Precious Plate offers anti-tarnish treatments and nitrogen infused packaging to reduce the effects of oxidation.
Precious Plate has been working in the related industry to create a gold plating alternative. With a combination of technology and expertise, Precious Plate has successfully developed a process that complies with the environmental difficulties associated with silver plating. Advances in silver spot plating and a TS certification make Precious Plate the best choice for silver plating needs.
To learn more about Precious Plate and the electroplating services they offer, contact them at (800) 684-4774 or visit their website at preciousplate.com.
About Precious Plate:
Since 1973, Precious Plate has provided exceptional selective electroplating services by continually adapting electroplating equipment and processes to the specific needs of a wide variety of manufacturers. Precious Plate's electroplating equipment and selective electroplating processes can deposit precious metals with extreme selectivity, which reduces the amount of precious metal used in the electroplating process and ultimately the cost to customers. The company's goal is to provide ideal performance without compromise