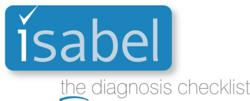 The misdiagnosis and tragic death of Jayden Wray in the U.K., may have been prevented had the physicians used modern online diagnosis checklist tools
London, UK (PRWEB UK) 26 April 2012
The widely reported tragic misdiagnosis of Jayden Wray and his parents' subsequent ordeal may have been prevented had doctors used modern online diagnosis checklist tools.
Simply by entering any one or a combination of Jayden's symptoms: "seizures", "fractured skull" or "low calcium" into an online diagnostic tool may have reminded doctors to consider rickets as another important possible diagnosis. Instead, the diagnosis of "child abuse" was made to the exclusion of other likely and important diagnoses, triggering the cascade of horrific events to hit the family over the last three years, including the parents being wrongly imprisoned.
For example, Isabel Healthcare's own diagnosis checklist tool (now available as an iPhone app) lists rickets among its top 10 suggested diagnoses when Jayden's symptoms are entered. This may have prevented Jayden's doctors from jumping to the conclusion that his fractured skull was caused by the parents shaking him and not considering other important and likely diagnoses such as rickets. Diagnosis checklist tools are now readily available and extensively validated, and this case illustrates perfectly why the use of these tools should become standard practice.
Additionally, the Jayden Wray case exposes a wider issue which is not only that doctors are failing to recognise rickets, but also they are failing to recognise many diseases in a timely way. Research has shown that approximately 15% of all diagnoses are wrong. A recent survey of over 6,000 doctors showed that 47% of clinicians encounter cases of diagnostic error at least monthly and 96% of them believe that they are preventable (1).
In the 21st century, when virtually every other industry is heavily reliant on information technology, our health should not be so dependent on a doctor's memory and subjective views. Hospitals and practices should be required to provide diagnosis checklist tools to support their clinicians and to help prevent the thousands of cases of misdiagnosis that happen every year. A YouGov survey showed that 1 in 5 adults in the UK had experienced a misdiagnosis either themselves or through a friend or family member.
About Isabel Healthcare
Isabel Healthcare Inc. was founded in 2000 by Jason Maude and is named after Maude's daughter who almost died after a potentially fatal illness was not recognised. For over 10 years, Isabel Healthcare has provided the Isabel diagnosis checklist system to hospitals, physician practices and individual physicians and gained peer reviewed validation and unmatched experience. Today, Isabel is the only diagnosis decision support system fully integrated with electronic medical records and is used by thousands of physicians, nurse practitioners, physician assistants and students world-wide.
Contact us at info(at)isabelhealthcare(dot)com or http://www.isabelhealthcare.com or info.isabelhealthcare.com/blog to learn more.
(1) http://www.quantiamd.com/q-qcp/QuantiaMD_PreventingDiagnosticErrors_Whitepaper_1.pdf