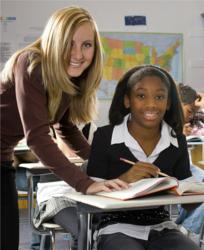 ... articles that provide information on today's best practices for working with young people ...
Eugene, OR (PRWEB) April 30, 2012
The Prevention Researcher, has introduced four new collections of articles which focused on topics of concern to professionals who work with youth. The article packs provide resources on the topics of school connectedness and completion, strategies for working with parents and caregivers, teens and drugs: prevention approaches, and adolescent self-injury.
"We're pleased to offer these new collections of articles that provide information on today's best practices for working with young people," said Steven Ungerleider, PhD., founding editor of The Prevention Researcher. "Professionals in schools and a variety of other organizations can select the article packs covering specific topics of interest to keep up-to-date on relevant, practical research and programs that they can put to work with youth."
School Connectedness and Completion is a collection of 13 articles that revolve around a model of school success which includes the synergistic roles of neighborhoods, schools, families, and peers. It includes a number of articles about school-based approaches to preventing school dropout and promoting school connectedness, which are complemented by articles on peer acceptance, afterschool programs, community systems, and adults in all environments. The price of the article pack is $45.
Strategies for Working with Parents and Caregivers is a collection of 14 articles covering a wide variety of issues which youth and families may be experiencing…. from improving teen self-esteem, to helping parents talk with their children about drug use, to the special needs of grandparent-headed households. The unifying factor is that they all include strategies for working directly with parents. The price of the article pack is $50.
Teens and Drugs: School and Community Approaches to Prevention is a collection of eight articles examining adolescent drug use from the perspective of school and community prevention. It covers such important topics as preventing prescription drug use, examining how drugs affect adolescent brain development (and how this might impact our prevention and intervention approaches), as well as addresses the special needs of youth who have substance-abusing parents. The price of the article pack is $25.
The Self-Injury article pack provides three articles on a topic that "remains one of the most difficult behaviors to encounter, with few professionals feeling well equipped to handle these situations," according to Dr. Lloyd-Richardson. It includes Dr. Lloyd-Richardson's article, "Non-Suicidal Self-Injury in Adolescents," which serves as a foundation by defining terms and exploring motivations for engaging in self-injury. The other two articles explore the differences between self-injury and suicide attempts, and provide guidelines for school-based professionals who work with youth that self-injure. The price of the article pack is $10.
All four of the article packs are available by digital delivery only and can be ordered online from The Prevention Researcher at http://www.tpronline.org.
About The Prevention Researcher
Founded in 1994, The Prevention Researcher is published by the non-profit, Integrated Research Services in Eugene, Oregon. The quarterly journal focuses on successful adolescent development and serves professionals who work with young people in a variety of organizational settings.
Each issue of The Prevention Researcher covers a single topic, presenting the latest adolescent behavioral research and findings on significant issues facing today's youth. Articles are written by researchers who are leaders in their respective fields.
The journal provides information about programs that create supportive environments for youth, strategies for preventing problems affecting adolescents, and resources that help youth-serving professionals. Major topics covered in The Prevention Researcher include adolescent development, mental health, schools, families, communities, victimization and violence.