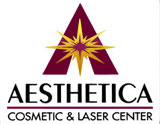 We've already had great results in treating sun damage and wrinkles, as well as removing tattoos with the Spectra™.
Bethlehem, PA (PRWEB) April 30, 2012
Dr. David Vasily now uses the Lutronic eCO2™ fractional laser and Lutronic Spectra™ devices at his Bethlehem, PA medical office to treat wrinkles, melasma, acne, and remove unwanted tattoos.
The Lutronic eCO2™ laser offers a treatment solution for sun damage, wrinkles and other signs of aging. These can effectively be treated with one of the two fractional technologies, depending on severity. eCO2™ laser therapy works by applying targeted heat deep in the dermal layers. This stimulates the natural healing process which causes collagen to be produced and helps reduce the appearance of lines and wrinkles.
The range of treatments varies in aggressiveness, downtime, and results. The most aggressive treatment, CO2 fractional ablative, can produce dramatic improvement for severely sun damaged skin with a single treatment procedure, but will require more downtime and after treatment wound care. The less aggressive non-ablative fractional treatment can produce significant results for mild to moderately damaged skin over the course of several treatments with little to no downtime or wound care required.
"We're excited about adding the Lutronic Devices to our collection of lasers" says Dr. Vasily, director of Aesthetica Cosmetic and Laser Center, "We've already had great results in treating sun damage and wrinkles, as well as removing tattoos with the Spectra™."
Treatments with the Spectra™ usually do not take more than a few minutes, though this time frame can vary greatly depending on the size and color of the tattoo. Multiple sessions are typically required to remove most tattoos. Sessions are usually split over 4-8 week periods.
The Lutronic Spectra™ device is even more adaptable than the eCO2™. Though its primary use is to treat and remove unwanted tattoos, the dual mode capability provides distinct Q-Switched mode wavelengths - 1064 nm and 532 nm. In addition, Spectra™ features a patented long-pulse mode 1064 nm laser (Spectra Mode™). These different wavelength treatment options allow the Spectra™ to deliver the versatility for non-ablative resurfacing, tattoo removal, pigmented and vascular lesions as well as Spectra Peels™ used for skin rejuvenation and acne. The Spectra™ was recently cleared by the FDA (March 2012) for use in treating melasma.
Dr. David Vasily is a well-known dermatologist, who has also served as founder and president of Lehigh Valley Dermatology Associates, Ltd. since its inception over 30 years ago. He is board-certified by the American Board of Dermatology and a Fellow of the American Academy of Dermatology. He is actively engaged in the research and development behind many laser and light source devices on the market today that are utilized by other physicians. In October 2009, Dr. Vasily launched his Dermachromatic™ skin care product line. He has developed and patented a device that reads human skin color, thus allowing for safer dosimetry and fewer complications from laser procedures. He is a sought after lecturer, published author, and speaker in the field of cosmetic laser surgery.