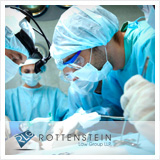 New York, NY (PRWEB) April 26, 2012
The article, which ran on April 18, 2012, chronicles the history of St. Jude Medical's "Riata," a wire—or lead—that connects a defibrillator to a patient's heart. The product was recalled, but not before approximately 128,000 patients worldwide had already been implanted with it, the New York Times article says.
Now, a recently released study by an outside researcher, Dr. Robert Hauser of Minneapolis, indicates that short-circuits and other failures of the Riata might have played a role in some 20 patient deaths, the piece says. Dr. Hauser's report also points to "a separate and potentially more serious problem," according to the New York Times article: "the likelihood that the Riata's insulation could wear away, short-circuiting the device."
Since Dr. Hauser's study was based on reports of possible Riata-related deaths that St. Jude had filed with the FDA itself, his findings have called into question St. Jude Medical's failure to notify doctors early on about the Riata's underlying insulation problem, according to the New York Times. Although the company had been receiving reports of the device wearing through its insulation since 2010, St. Jude Medical did not send an alert warning doctors about the exposed wires until late 2011, the article explains.
"It was not supposed to be this way," the authors of the Times piece point out, referring to the safeguards that major defibrillator makers including St. Jude Medical adopted after it was discovered in 2005 that another major maker of heart defibrillators, Guidant, had not warned doctors about a potentially fatal flaw in its products. The safeguards those device makers adopted provided that they would "quickly investigate malfunctions in their products and alert doctors to potential problems," according to the Times. "The key to preventing a repeat episode, specialists say, was for manufacturers to scrutinize every death to see if it pointed to an underlying flaw that could kill or injure other patients."
As an advocate of patients who have been injured or killed as a result of faulty medical implants, the Rottenstein Law Group hopes the publicity surrounding St. Jude Medical's missteps will prompt other device manufacturers to scrutinize reports of deaths that may be related to their devices as early as possible so that they can discover the devices' underlying problems before the devices injure or kill more patients.
RLG's Vaginal Mesh Lawsuit Information Center, at http://www.vaginalmeshlawsuit.com, has features that allow for easy sharing, including links for automatic posting on Facebook and Twitter, specifically to enable visitors to spread the word about vaginal mesh and the dangers of vaginal mesh products. The Rottenstein Law Group, a personal injury firm, encourages visitors to link to its sites from their own blogs and websites to spread information about defective medical products and dangerous drugs.
About THE ROTTENSTEIN LAW GROUP
The Rottenstein Law Group is a New York-based law firm that represents clients in mass tort actions. The firm was recently founded by Rochelle Rottenstein, who has more than two decades of experience as a lawyer, to represent clients in consumer product injury, mass tort, and class action lawsuits in a compassionate manner. http://www.rotlaw.com
Contact:
The Rottenstein Law Group, LLP
Rochelle Rottenstein, Esq.
1259 Veeder Drive
Hewlett NY 11557
(212) 933-9500 (office phone)
(212) 933-9980 (facsimile)
rochelle(at)rotlaw(dot)com
http://www.rotlaw.com
###