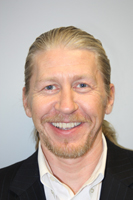 Brands that have good communication and segmentation strategies, and emphasize relevance and value in their emails, seem to be unaffected by the downswing in inbox delivery rates.
New York, NY (PRWEB) April 26, 2012
Despite a general declining trend of promotional email delivery to the inbox, eDataSource (http://www.edatasource.com), a leading provider of online competitive intelligence, today presented estimates of inbox delivery and open rates for 50 leading U.S. online retail brands.
According to eDataSource's analysis of the past three months, a large majority of top retailers are delivering more than 90% of their emails into inboxes and many are seeing on average greater than 95% inbox delivery rates. Furthermore, most well known brands are enjoying double-digit open rates in the post-holiday season. The study was performed by selecting 23 of the first 25 e-retailers on the Internet Retailer Top 500 List and examining inbox delivery and open rates for the 50 brands that these companies own.
Piperlime.com, with 99% inbox delivery, and Banana Republic and iTunes at 98%, are at the absolute top of the inbox delivery range. Kmart, HP, Gap, Netflix, Old Navy, Best Buy and Bath & Body Works all follow closely behind with delivery in the 97th percentile. On the lower end of the list are Dell, L.L. Bean, Staples and Shopbop.com with inbox delivery rates in the 83-88% range. All other companies and brands studied have over 90% inbox delivery.
"Looking at the largest online retailers, we find that reported issues with inbox delivery and general difficulties in communicating with consumers do not really apply to most major brands," said G.B. Heidarsson, SVP of Sales and Marketing for eDataSource. "Welcomed brands, in particular those that have good communication and segmentation strategies and emphasize relevance and value in their emails, seem to be unaffected by the downswing."
The company having the most success in the open rate category is iTunes, with a solid 31.5% average open rate for the last three months. Other strong contenders in this category are QVC with 23.8%, West Elm with 21.6%, Netflix with 21%, Williams-Sonoma with 20.2%, Pottery Barn Kids with 18.7%, and Pottery Barn with 18.1%. Trailing these are Newegg.com with 16.9%, Tigerdirect.com with 16%, Amazon with 15.3%, Piperlime with 14.9%, PBteen with 14.6%, and Best Buy with 14.1%.
The least successful program in terms of open rates are Dell's Small and Medium Business email program which shows only 2.9% open rates across Gmail, Yahoo and AOL (most of the recipients for these Dell emails are likely to be on private corporate email servers which can skew these results), Zappos with 5.71%, and Target with 6.37% open rates.
"Although inbox delivery is mission-critical for all internet retailers, it doesn't guarantee response or interaction, which is why we also looked at how these companies fair with open rates," continued Heidarsson. "Fundamentally, monitoring your inbox delivery and reacting immediately to any changes is probably the single most profitable strategy for any ecommerce organization to undertake."
For more detail, please visit: http://bit.ly/IRWn4Z.
About eDataSource
Founded in 2003, eDataSource (http://www.edatasource.com) is the worldwide leader in competitive intelligence for email, social media and ecommerce activity, based on active monitoring of more than 800,000 consumer inboxes and 9,000 brands. The company provides strategic analytics products and services for online marketers, publishers and their service providers.