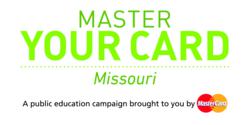 Kansas City, MO (PRWEB) April 26, 2012
Kansas City-based startup accelerator and business incubator Think Big Partners and the Greater Kansas City Chamber of Commerce have announced Master Your Card Missouri as the presenting sponsor for the June 20th innovation and entrepreneurship conference known as iKC.
Master Your Card Missouri is a public education campaign from MasterCard which helps consumers, small businesses and governments get more from their money by using prepaid, debit and credit cards to their advantage. Master Your Card Missouri uses its innovative technology to run an electronic payment network that delivers instantaneous, affordable and safe transactions through cards.
The Master Your Card Missouri program is an entrepreneurial approach to the world of payment that aligns with the message that iKC will send this spring. The program allows for consumers, small businesses and governments to improve awareness of financial inclusion, awareness of financial literacy, negotiation tactics, knowledge of electronic payment processes and technical assistance.
"As a technology company that happens to be in the payments space, customers and cardholders look to MasterCard for cutting-edge advancements in the space, so that they can pay for the things that matter to them in the way that they prefer," said Rob Reeg, President of MasterCard Technologies. "Doing so means skills like being innovative and demonstrating entrepreneurial spirit are crucial for us, and a reason that we've chosen to support the iKC 2012 event. As a company with our technology headquarters based in Missouri, we look forward to the valuable content the sessions will offer to attendees, as well as the opportunity to introduce our Master Your Card Missouri public education campaign to help businesses, consumers and governments get more value from the technology we offer."
iKC, formerly known as The Chamber's Innovation Conference and Think Big Partners' Think Big Kansas City, is a day-long conference that will be hosted by H&R Block. The mission of the conference is to foster innovation and creativity in Kansas City, help build the "City of Entrepreneurs", and provide innovation and startup opportunities for corporations, KC businesses and entrepreneurs. The conference will take place on June 20, 2012 at the H&R Block World Headquarters in downtown Kansas City. Think Big Partners and The Chamber are thrilled to partner with Master Your Card Missouri to help foster the growth of innovation and entrepreneurship in the Kansas City area through the creation of a day-long conference.
"The iKC Conference will bring together some of the most innovative minds in the Kansas City region and beyond," said Jim Heeter, president and chief executive officer of the Greater Kansas City Chamber of Commerce. "We're thrilled to have Master Your Card Missouri as a sponsor of this exciting event, which moves us that much closer to our Big 5 goal of making Kansas City America's most entrepreneurial city."
To become a sponsor or speaker for the iKC event on June 20, 2012, please visit http://www.sparkinginnovation.org. To purchase a ticket, please visit the iKC registration page.
About Think Big Partners
Think Big Partners is an early-stage startup accelerator and mentorship-based collaborative network located in Kansas City, Missouri. Think Big Partners has successfully launched or grown over 100 successful companies with its creation of coworking spaces, entrepreneurial conferences, essential services, startup resources and funding. To learn more about Think Big Partners, please visit http://www.thinkbigpartners.com.
About the Greater Kansas City Chamber of Commerce
The Greater Kansas City Chamber of Commerce is the area's oldest and only regional chamber of commerce, serving both Kansas and Missouri companies throughout the Kansas City metropolitan area. Founded in 1887, 2,500 companies and organizations belong to The Chamber, including most of the community's major employers.
The Chamber's mission is twofold: to provide responsive and committed leadership that builds a vibrant and thriving community and to assist members in growing businesses. For more information, visit http://www.kcchamber.com.
###