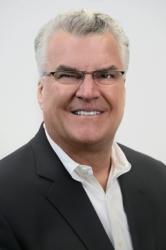 "We believe that the contact center industry is looking for a new voice and that, as consultants, we can make a singular contribution in that transformational quest. Besides, we've always served in a consultative fashion on the EPIC Connections side."
Omaha, NE (PRWEB) April 27, 2012
As the contact center industry is being challenged by the proliferation of new media, an industry veteran has announced the formation of a "new era" consulting firm.
Bill Pieper, President of EPIC Connections, has chosen the ATA Convention and Expo in Hollywood, Florida, to introduce EPIC Response to C-level executives who seek a more coherent response to a fast-changing marketplace.
EPIC Response will provide "thought leadership" to both in-house contact centers as well as third party outsourcing partners. That will include support in technology, operations, and strategic advice in acquiring and retaining customers who use smartphones and tablets to connect with brands. EPIC Response calls those customers "Emotile Customers" and discusses their on-the-go habits and patterns at industry events.
Pieper described the problems EPIC Response can solve:
1. Process inefficiencies;
2. Lack of customer engagement;
3. Difficulty optimizing technology;
4. Few helpful performance benchmarks;
5. Muddled planning and strategic focus;
6. Insufficient time or expertise to analyze RFPs or negotiate service agreements;
7. Inability to leverage system infrastructure;
8. Misunderstanding the opportunities created by the Emotile customer.
The 'veterans with vision' from EPIC Response will be available to answer questions during and after the ATA event.
For more information: 402-884-4700 / http://www.epicconnections.com.